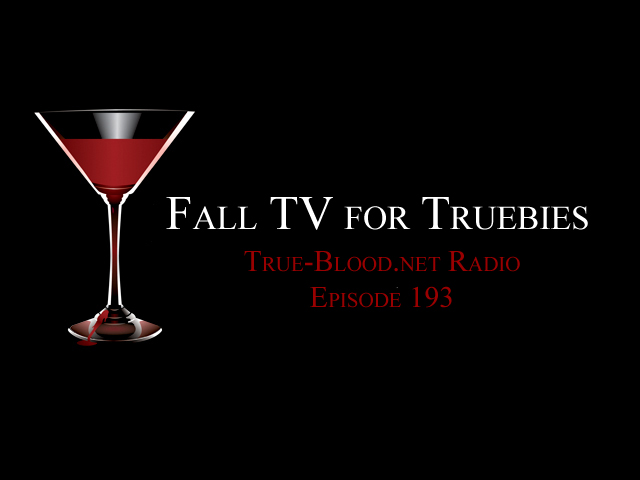 True Blood Radio 193: Fall TV For Truebies
|
The new TV season has arrived with the networks premiering new and returning shows in bewildering quantity. Mel and Liz talk about which shows might appeal to Truebies, and highlight shows with True Blood guest star appearances. But we're still not going to watch The Walking Dead.
Things we talked about:
You can subscribe to True Blood Radio on iTunes or Stitcher, or watch back episodes on Blip.tv. As always, if you'd like to comment or ask a question, you can drop us a line or leave a comment below.