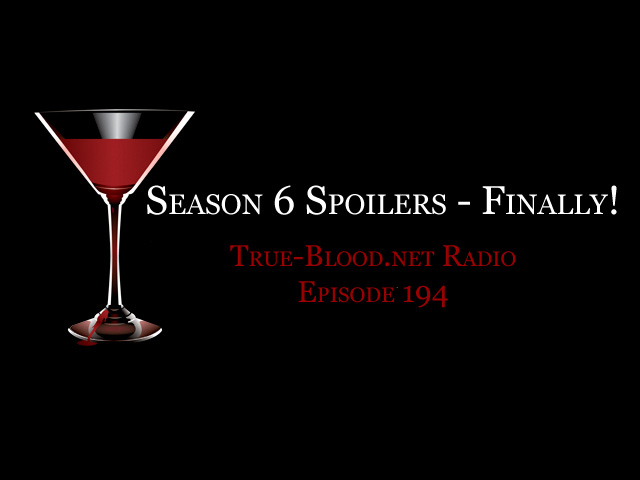 True Blood Radio 194: Season 6 Spoilers – Finally!
|
This week on True Blood Radio we finally have some season 6 spoilers to discuss! Join us as we speculate about who Rutger Hauer is playing and what role a new character being cast will have in Sookie's life. Plus we talk with Dina of Deliciously Darling Events about throwing a True Blood-themed party and share suggested reading to get you through the hiatus.
Things We Talked About:
You can subscribe to True Blood Radio on iTunes or Stitcher, or watch back episodes on Blip.tv. As always, if you'd like to comment or ask a question, you can drop us a line or leave a comment below.