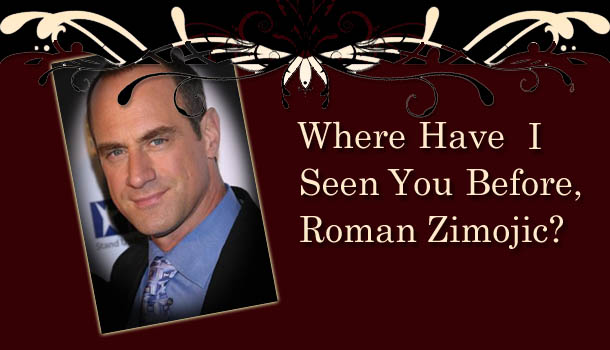 Where Have I Seen You Before, Roman Zimojic?
|
When the news broke that Christopher Meloni was cast as Roman Zimojic, the leader in The Authority during season 5 of True Blood, fans went wild. His fans from [easyazon-link asin="B0000AVHCA"]Law & Order: SVU[/easyazon-link] were happy to see their favorite NYPD detective on television again after leaving a show he had been a part of for twelve years.
While Meloni is best known as Detective Elliot Stabler, he is definitely not a new-comer to the bizz. Remember him in [easyazon-link asin="6305695288″]Runaway Bride[/easyazon-link], Julia Robert's last victim before Richard Gere? In [easyazon-link asin="B001NCDCQ8″]Nights in Rodanthe[/easyazon-link] Meloni once again competes for the lady's affection with Gere.
If you're a long time subscriber to HBO you would have seen Meloni in [easyazon-link asin="B000G6BL42″]Oz[/easyazon-link] from 1998 to 2003 when the series ended. Fans of the "Harold & Kumar" films recognize Chris as he appeared in Harold & Kumar Go to White Castle and Harold & Kumar Escape from Guantanamo Bay.
Still others may have seen Chris appearing in Scrubs, NYPD Blue, Hope and Gloria, and he was the voice of Hal Jordan/Green Lantern in the direct to DVD version of [easyazon-link asin="B0021AENIM"]Green Lantern: First Flight[/easyazon-link]. Bet you didn't know that!
I'm sure there are more appearances by this talented and sexy actor. If so, be sure to let us know in the comments below.