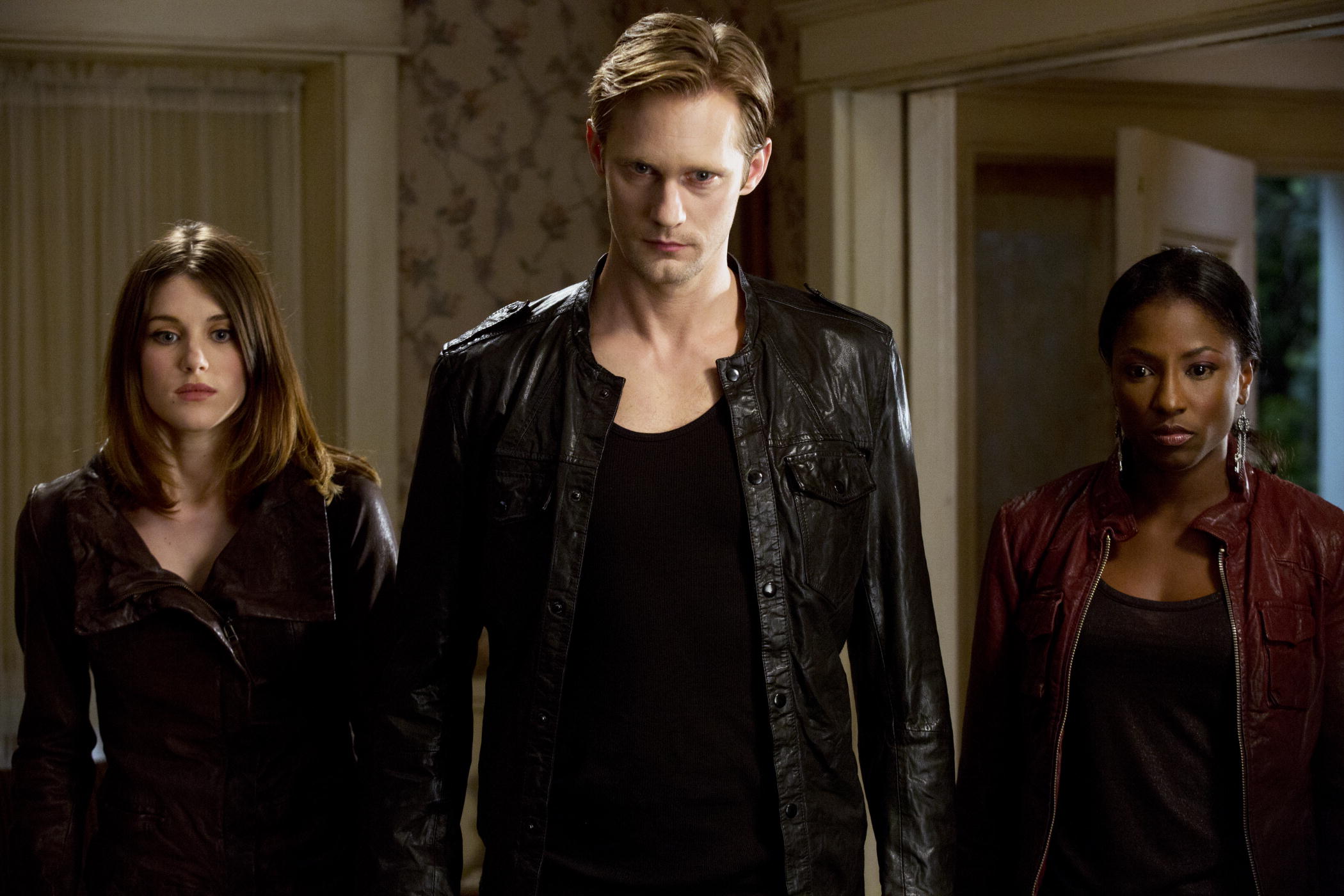 True Blood UK: "Save Yourself" {Season Finale}
|
Tonight on FX UK, it's the True Blood season 5 finale with one heckuva bloody cliffhanger. As storylines collide, who will make it out alive?
Eric (Alexander Skarsgård) embarks on a final, desperate mission to overthrow the Authority – and save Bill from losing his humanity. Andy (Chris Bauer) faces the consequences of a light pact he made; Alcide readies for a second showdown with J.D. (Louis Herthum); Sam and Luna test their limits in trying to escape the Authority. Written by Alan Ball; directed by Michael Lehmann.
The True Blood season finale airs at 10PM on FX UK. See photos and watch a preview here, read Billie's recap here, and listen to our OMG! podcast here. And once you've seen the final episode, head on over to our True Blood Season 6 Spoiler Guide to get the scoop on what's next!