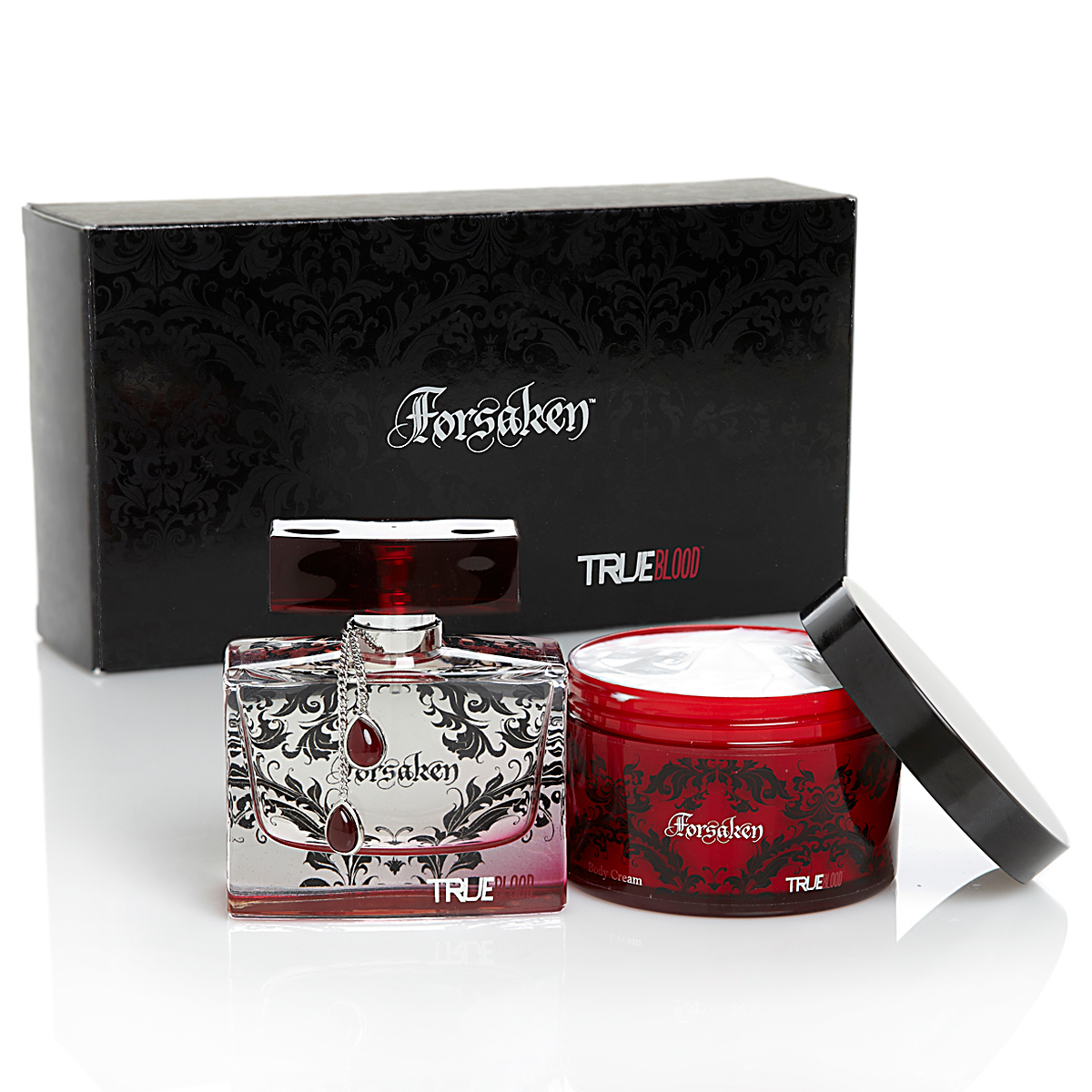 True Blood Gift Guide: New Items From The Forsaken Line
|
After spoiling us with the new True Blood-inspired Forsaken luxury beauty collection back in August (click here to read Liz's rapturous review), HBO and HSN have teamed up to release two new items, just in time for the holidays!
The gift set containing the Forsaken Eau de Parfum and Body Cream is perfect for that special woman in your life who deserves some pampering. If you're looking for a stocking stuffer, how about the new, portable Eau de Parfum Rull On Duo, containing two roller ball perfumes! Toss one in your purse and refresh throughout the day as needed! Both items come in the same luxurious packaging as the original line, works of art in themselves.
The new Forsaken items are available now on HSN, HSN.com, and HSN mobile before expanding to other retailers and the HBO Shop next week.
Forsaken Eau de Parfum and Body Cream Gift Set is a perfect for the holiday season (50ml EDP, 150ml body cream and gift box, Retail: $79.00)
The Forsaken perfume can now be taken anywhere with Forsaken Eau de Parfum Roll On Duo, which includes 2 roller ball perfume sets (2-10ml roller ball EDP, Retail: $30.00)