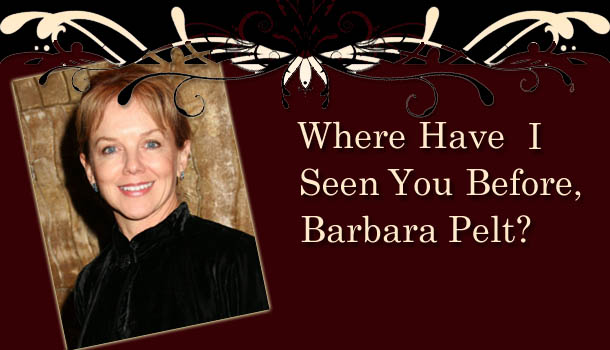 Where Have I Seen You Before, Barbara Pelt?
|
Barbara Pelt showed up in season 5 with her husband, Gordon, looking for their daughter Debbie. You remember Debbie Pelt, right? Crazy V addict who was hot for Alcide until he caught her with Marcus and then abjured her. The part of Debbie's distraught mother went to veteran actress Linda Purl. I know that many of you were familiar with Linda, but perhaps you weren't quite sure where you had seen her before. Let me help you with that!
Linda is a beautiful and talented actress who is best remembered for her role as [easyazon-link asin="B006IRQUDK"]Matlock[/easyazon-link]'s daughter, Charlene. She stayed with Matlock for 23 episodes but before that Linda was seen in a recurring role on Happy Days. Her career began in the well known soap, The Guiding Light. She appeared in many television shows after that but I remember her most as Nydia in the mini-series, [easyazon-link asin="B0080GTAD4″]The Last Days of Pompeii[/easyazon-link]. Linda was among an amazing cast in 'Pompeii', including Ernest Borgnine, Anthony Quayle, Franco Nero, Lesley-Anne Down, Olivia Hussey, Nicholas Clay, Ned Beatty and the very great Sir Laurence Olivier.
Linda has been seen in shows such as Murder, She Wrote, Touched By An Angel, Crossing Jordan, Cold Case, and more recently in Bones, Desperate Housewives, The Office, Criminal Minds, Lie To Me and Homeland. Her film credits include [easyazon-link asin="6305320950″]Mighty Joe Young[/easyazon-link], [easyazon-link asin="B007HCI4NY"]Viper[/easyazon-link] and [easyazon-link asin="B000EDWLW8″]Visiting Hours[/easyazon-link].
Linda Purl is one actress that once seen, is never forgotten. Keep your eyes open for future roles, and by the way, where have you seen her?