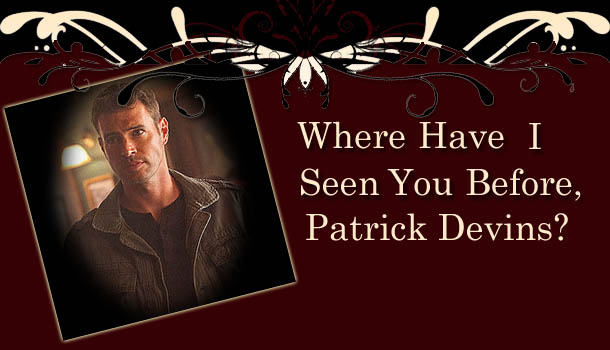 Where Have I Seen You Before, Patrick Devins?
|
Patrick Devins came on the scene as Terry Bellefleur's military buddy at the end of season three. His story ran with Terry throughout season four as they tried to outrun a curse spewed at them during one horrible incident in Iraq. Patrick was played by The Unit's Scott Foley.
Scott has become a pretty familiar face in television, first from Sweet Valley High then appearing in Dawson's Creek, Felicity, Scrubs, Grey's Anatomy, Cougar Town and Law & Order: SVU.
Scott's fans knew this, of course, but did you know that he was nominated for his role in Scream 3 in the Choice Sleazebag category? He also directed an episode of Felicity and Monk, and appeared in the sitcom A.U.S.A which he also produced. Seriously a very talented man wearing many hats.
Scott has appeared in a long list of television shows and he's just getting started. It's going to be pretty exciting so watch this young man's career progress. Sadly it won't be on True Blood since Arlene blew him to pieces.
Where have you seen Scott Foley?