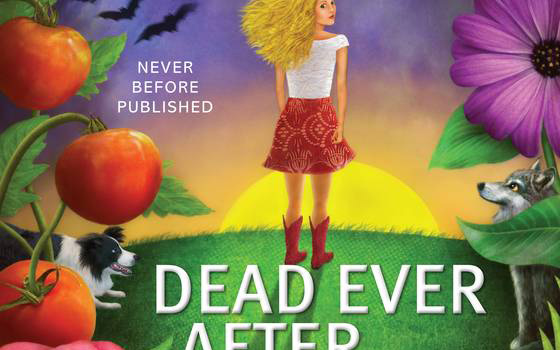 Charlaine Harris Touring Schedule Doesn't Include "Dead Ever After"
|
I have to be honest, I'm a bit surprised at this news, but according to her Facebook page, Charlaine Harris will not be touring for her final Sookie Stackhouse novel, Dead Ever After. She will be touring though, and below is her schedule. If you're going to be in any of these areas, pop in and show your support for a wonderful author. Charlaine has given us 13 of the most interesting and entertaining stories over the years (and then some!) and I'm pretty excited to see what she has up her sleeve.
Kicking off my travelling year, tomorrow night in NYC I'll be speaking to the Master Class at the Center for Fiction. (See below.) The rest of my schedule for the year is:

Jan 24-28 – Florida Romance Writers Fun in the Sun Cruise conference

Feb. 14-16 – Savannah (GA) Book Festival

March 7 – Louisiana Library Association

May 2 – Mystery Writers of America Edgar Award Banquet, NYC

July 18-21 – Theakston's Old Peculier Crime Writing Festival — Harrogate, England
(more information coming later)

Aug. 29-Sept. 2 – LoneStarCon (World Science Fiction Convention) San Antonio, TX

Sept. 19-22 – Bouchercon, Albany, NY

Oct. 10-13 – NYC Comic Con, Jacob K. Javits Center (exact dates to come later)

As you can see, I'm not touring for DEAD EVER AFTER, but there will be more details to come on each scheduled event.