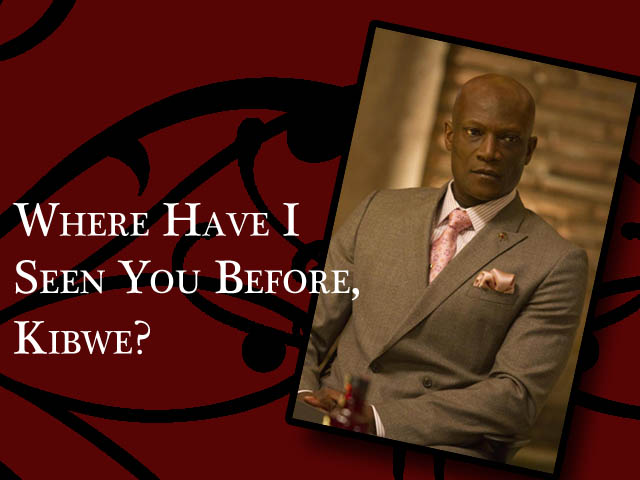 Where Have I Seen You Before, Kibwe?
|
The Authority took up most of last season on True Blood, and one of its members became Bill's first kill under Lilith's influence. Kibwe made an impressive Authoritarian with his calm, serene exterior and appearing as the 'conscience' of the group. He was many times the voice of reason, until he shocked us all by trapping humans in a bus and murdering them one by one.
Peter Mensah is a very familiar face in film and television. I first saw him in a couple of episodes of Fox's [easyazon-link asin="B001AQO43M"]Terminator: The Sarah Connor Chronicles[/easyazon-link], but he's made a big name for himself in the Starz series [easyazon-link asin="B004HW7JMO"]Spartacus[/easyazon-link]. Mensah has appeared in  many other television shows as well. In film you may remember him if you saw [easyazon-link asin="B000095WW8″]Tears of the Sun[/easyazon-link], [easyazon-link asin="B000Q6GX5Y"]300[/easyazon-link], [easyazon-link asin="B00121QGUO"]Hidalgo[/easyazon-link]or [easyazon-link asin="B006WXHJNU"]The Incredible Hulk[/easyazon-link] with Edward Norton in the starring role.
We'll be watching out for Peter in future projects, but for now enjoy these shots of him in his more memorable roles.