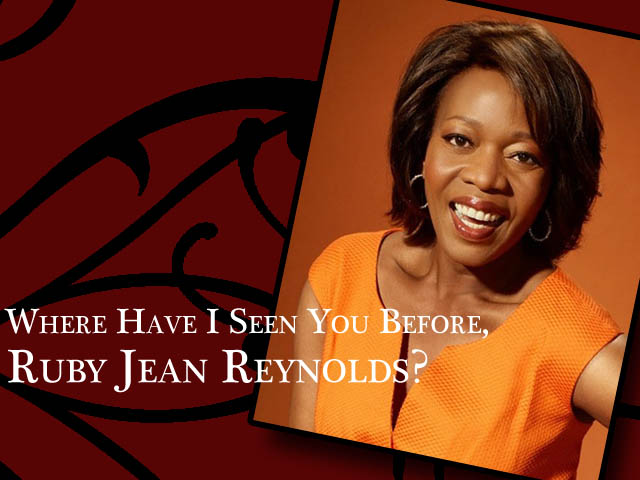 Where Have I Seen You Before, Ruby Jean Reynolds?
|
Lafayette's crazy momma, Ruby Jean Reynolds, joined our story in season 3 and was played by the lo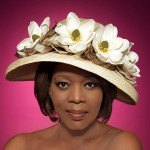 vely and very talented Alfre Woodard. Most recently seen in the Lifetime remake of Steel Magnolias, Ms. Woodard is a hot commodity in television and film. So I'm sure we can all recall something we've seen her appearing in.
Alfre Woodard burst on the scene with her Oscar nominated role as Geechee in Cross Creek. From that time to the present she has appeared in many TV shows and movies, been nominated for many awards and won quite a number of them from Golden Globes to Gracie Allen Awards.
You probably remember her most in shows like Hill Street Blues, Private Practice, St Elsewhere, Memphis Beat, Desperate Housewives, and the short-lived CBS hospital drama Three Rivers.
In films you recognized her from Mandela, Scrooged, How to Make an American Quilt, Beauty Shop, Star Trek: First Contact, Searching for Debra Winger, Radio, The Wild Thornberrys Movie and many more.
Ms. Wood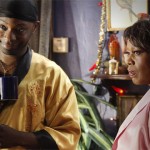 ard can play any role in any genre and convince you that she truly is that character. She throws herself into her roles 120%. And although she is a serious actress, she has been known to break up some serious moments on a set. Queen Latifah, Alfre's co-star in the Steel Magnolias remake, had this to say about her: "You've got to count on Alfre to be – to always be like the one that's going to break up the monotony. I mean this is monotonous conversation, just regular conversations. But Alfre would gather us together and say this is a serious moment, "I need to talk to you." And she'd pull the whole cast, the whole crew and then she'd say, "This is what I want to say. 'Jelly roll! Jelly roll!'" And she'd just break into this dance. And I'm like, you know, this woman is crazy like, so it's kind of just like fun, lighthearted stuff."
You can catch Alfre in the all star cast film Twelve Years a Slave, which will be released some time this year. Catch Ms. Woodard in [easyazon-link asin="B00005R242″]Cross Creek[/easyazon-link] this Sunday at 9/8c, on Lifetime. In the comments below, tell us your most memorable Alfre Woodard role besides True Blood's Ruby Jean.