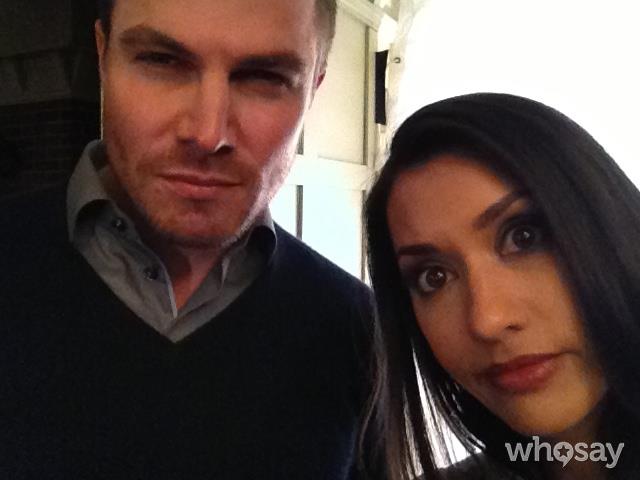 Janina Gavankar Debuts on ARROW Tonight!
|
Hey Truebies, are you missing your favorite female shapeshifter? Janina Gavankar is taking her sexy self to this year's sexiest new series – the CW's Arrow – beginning tonight! (Hey, I've met Stephen Amell. "Sexy" is an understatement.)
In a multi-episode arc kicking off tonight, Janina plays McKenna Hall, a vice cop who has a history with Amell's Oliver Queen. When a new drug, "Vertigo", starts making the rounds and causing havoc, McKenna and Oliver/Green Arrow's paths begin to cross in more ways than one.
Tune in tonight, January 30, at 8/7c on the CW to get your Janina fix!
(photo by Janina)