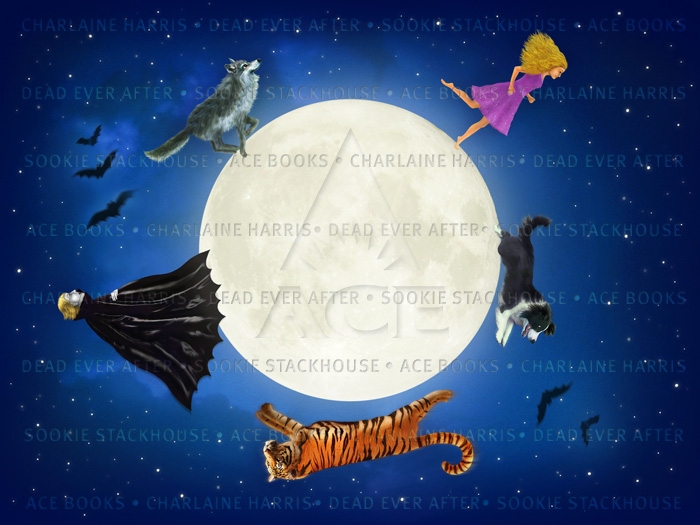 Charlaine Harris Reveals Plans for AFTER DEAD, Coda to DEAD EVER AFTER
|
Charlaine Harris previously mentioned that she was working on a coda to the Sookie Stackhouse novels, After Dead, a shorter book wrapping up a few storylines that she couldn't fit into Dead Ever After. Today she posted more information on her official site (see post #3809 by Maker):
I hope a lot of you read this thread today, because I've chosen it to make a little announcement. I just saw the cover for "After Dead," which is the coda to the Sookie books. My publisher decided to publish it before Christmas in a separate volume. It will be a slim book containing what happens AFTER "DEA" to many of the characters I've created over the years. And Lisa is drawing a Sookie alphabet for the book. There are several other features under consideration for this volume, which is intended as a stocking stuffer. I'll post more when I know it.

Charlaine Harris
Amazon has the on-sale date listed as October 29, 2013, with a retail price of $17 (currently reduced to $11.56 for pre-orders). The full title of the book is After Dead: What Came Next in the World of Sookie Stackhouse.