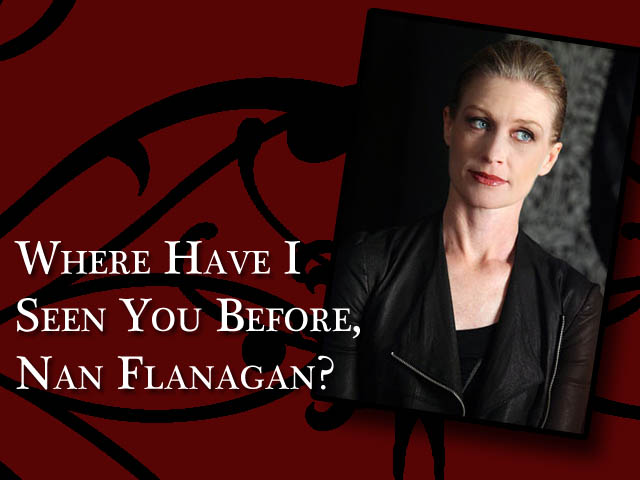 Where Have I Seen You Before, Nan Flanagan?
|
Nan Flanagan was a character introduced in season one and seen in all three seasons following that. She was the spokesperson for the American Vampire League and later, was revealed as a member of the Authority.
Nan was played by Jessica Tuck, who is known largely for her roles on Judging Amy (Gillian Gray) and One Life to Live (Megan Gordon Harrison). Throughout her career she has been seen in TV shows such as Home Improvement, Picket Fences, Murder, She Wrote, Lois & Clark: The New Adventures of Superman, Murder One, Party of Five, Criminal Minds, Everwood, and more recently Bones and Private Practice.
Tuck also had a recurring role in the NBC hit thrill-drama, Grimm. Ironically enough she played a witch, or in Grimm's world, Hexenbeist. And she met a sticky end on there as well. She was also just spotted in the ABC Family series Switched at Birth.
Jessica has appeared in films such as Super 8 and two High School Musical films.
We kinda miss Nan on True Blood. She exuded authority in a cool calm and collected manner, and she was always so sleek and sophisticated in her dress.
Where have you seen Jessica Tuck?