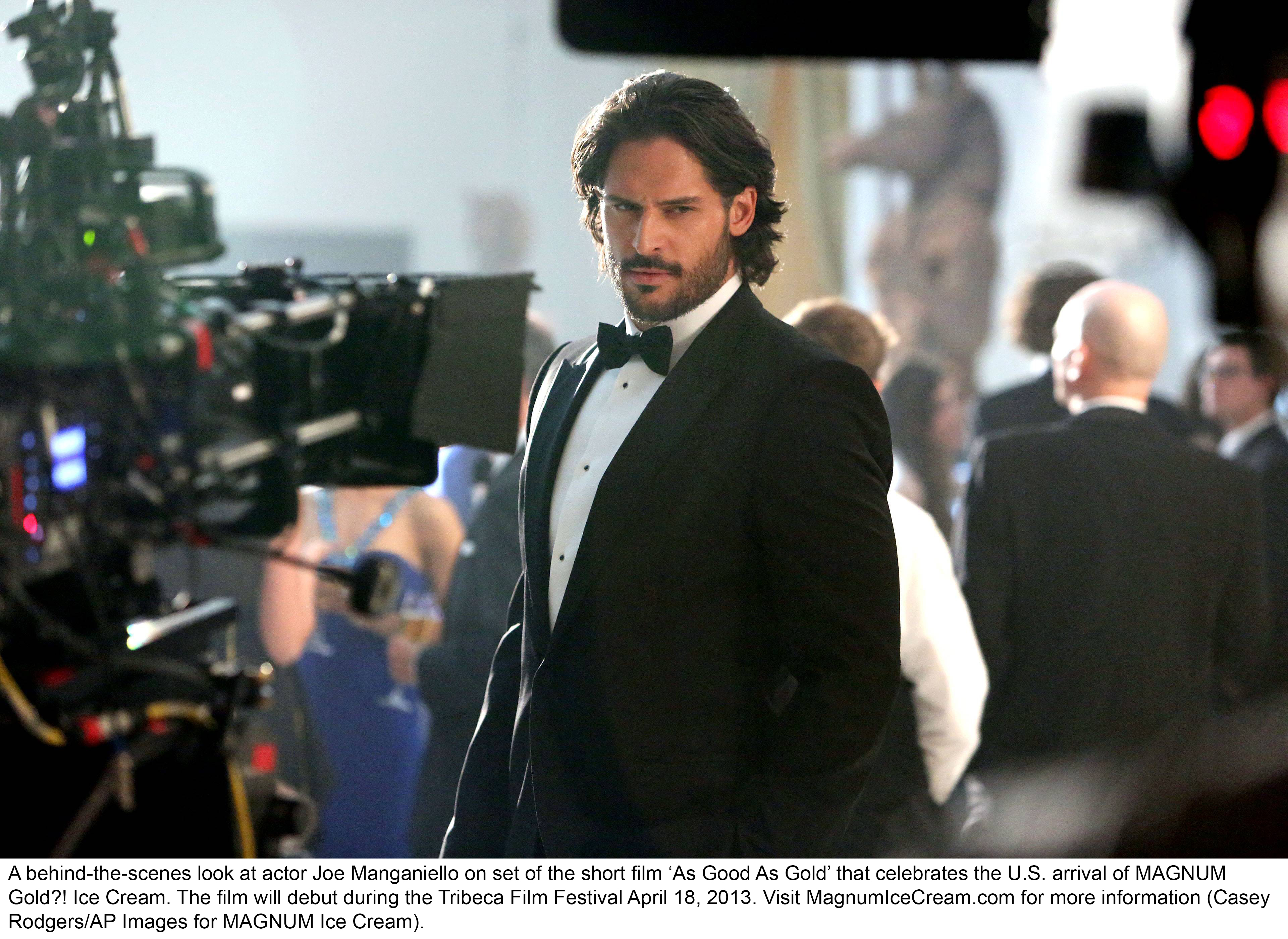 Joe Manganiello Featured in MAGNUM Gold?!'s "As Good As Gold" Short Film
|
Luxury ice cream bar MAGNUM is introducing a new flavor in the US this month, called MAGNUM Gold?! As the world's first golden ice cream bar, MAGNUM Gold?! features silky vanilla bean ice cream swirled with sea salt caramel and dipped in a golden coating made with Belgian milk chocolate. (So the oddly punctuated name refers to whether or not it's coated in real gold?)
You may remember the ubiquitous ads for the original MAGNUM bar featuring Rachel Bilson; now the brand is mounting an even more extravagant campaign for the new flavor, featuring our own Joe Manganiello in a short film that will debut at the TRIBECA Film Festival and MAGNUM's Facebook page on April 18.
Joe plays a gold thief who falls for the beautiful but dangerous Caroline Correa as she wears a 24K gold dress designed by Zac Posen. In the film, he finds out the hard way that all bets are off when it comes to women who pursue pleasures that are as good as gold.
"I love a woman who's not afraid to go after what she wants," said Manganiello. "In the film, Caroline's character steals my heart and gold, all in pursuit of the pleasures of MAGNUM Gold?!"
We've got a series of behind the scenes photos and video of Joe, Caroline, and Zac to share today, and be sure to visit MAGNUM's Facebook page on April 18 to watch dapper Joe get his heart stolen!