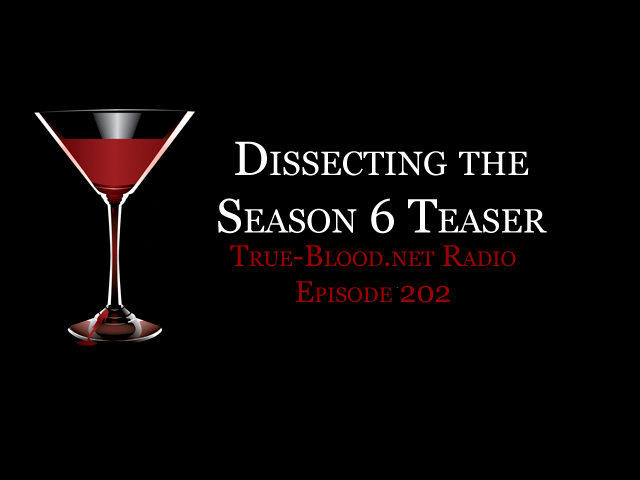 True Blood Radio 202: Dissecting the Season 6 Teaser
|
HBO gave us a humdinger of an Easter gift: the True Blood season 6 premiere date (June 16) and our first look at the new season! Join Liz and Mel as they dissect 30 seconds of footage and extrapolate what's happening with Sookie, Eric, Billith, Jason, Pam, Tara, Alcide, Jessica, and whoever Rutger Hauer is playing. Plus casting news!
Warning: this episode of True Blood Radio is spoiler-iffic!
Updated 04.06.13: We had some technical difficulties while uploading the episode, followed by an issue with our hosting provider, but it looks like everything is resolved now. Enjoy!
What we talked about: