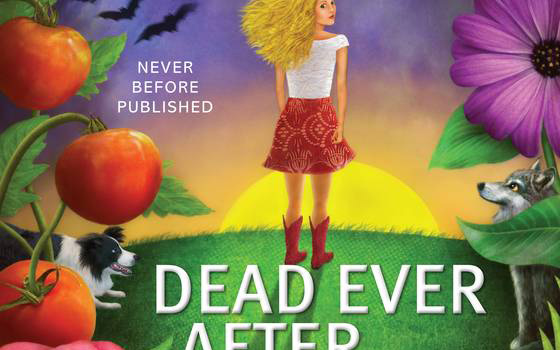 Dead Ever After: Discussion Post
|
It's the end of an era: the final Sookie novel, Dead Ever After, is out today in bookstores around the world. I've been following Sookie's story since I picked up the very first book, Dead Until Dark,  shortly after its release in 2001, intrigued by the cover art and the idea of a telepathic waitress. What a ride it's been since then!
Liz and I will have a podcast just for the book in the next few days, but in the meantime, as we reach the conclusion of series, it's nice to have a place to come talk about the books, our experiences with them, and saying goodbye. Join us in the comments below to discuss the series in general and Dead Ever After in particular.
A word about comment etiquette: True-Blood.net is a fansite, and as such we do not permit bashing, flaming, gnashing of teeth, or rending of garments. We know that the end of this series, as with pretty much any other, is not going to be loved by everyone. That's to be expected. But we also expect comments to remain civil and discussions courteous. Comments that are otherwise will be deleted.
WARNING: SPOILERS IN COMMENTS
[polldaddy poll=7085669]