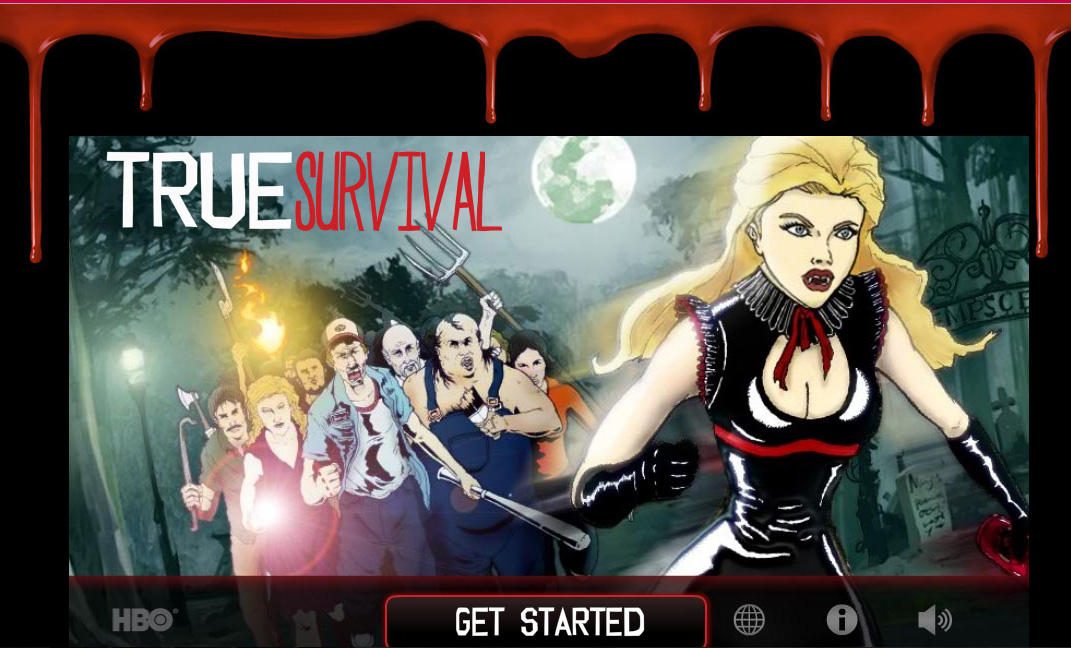 Play True Survival and Help Pam Escape Those Evil Humans!
|
HBO launched a new game this week, True Survival, and I've already spent far too much time playing it.
The premise is that Pam of the Snarky Snarkiness is trying to outrun mobs of humans who are trying to attack her. As she runs through Shreveport (level 1) and Bon Temps (level 2), she has to dodge flaming stuff, silver chains, vehicles, and other humans (including members of the LAVTF, new in season 6!) while trying to fuel up on Tru Blood and unlock various achievements. When something goes wrong, or right, there are some amusing one-liners and your points are amassed in shoes. Yeah, shoes.
It's not a terribly complicated game, but neither is Bejewelled. Prepare to lose any modicum of productivity today.