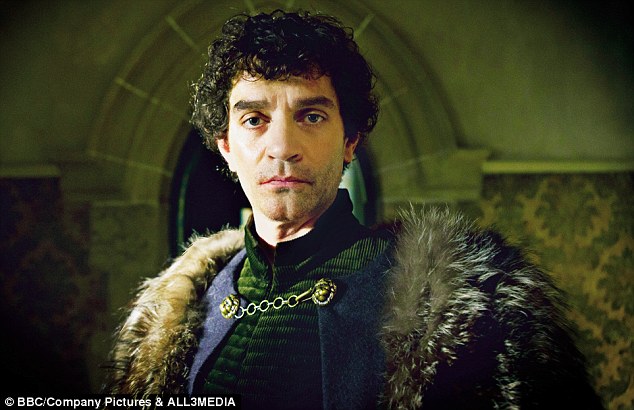 James Frain Plays Bad Again in BBC's THE WHITE QUEEN
|
While we're eagerly awaiting tonight's premiere of True Blood in the US, our friends across the Pond will see a familiar face when The White Queen debuts on the BBC. James Frain plays conniving 'kingmaker' the Earl of  Warwick in this epic costume drama about the Wars of the Roses, based on Philippa Gregory's best selling novels.
The Daily Mail says James "steals the show" as Warwick, and while he loved the "juiciness" of the role, he does lament that he appears to have a "face for Evil".
'Somehow I've become the guy to call when they need a bad boy.'


Frain says audiences will relate to the themes of The White Queen.


'It's a story of a commoner who marries the King, much like William and Kate but with much more drama.


'I think people will love the show because it is the first time a historical epic is told from the female perspective, and it's about these intelligent women and their quest for power and how they manipulate history. It's an extremely complex time – it's like the ultimate soap opera, set in the 1460s.'


The movie was filmed on location in Bruges, Belgium. Frain, an avid photographer, whiled away time on set by taking candid snaps of his co-stars. He says the 'epic' final battle scene was his favourite.


'It was early morning, the mist was rising from the fields and it was hauntingly beautiful.'


Of the script, he adds: 'Actors can hear words and know if they are good or not, and this is really well written. In scale this was more like working on a movie than TV.


'And one thing I've learnt is: bad guys definitely do have more fun!' 
Watch James in The White Queen tonight at 9PM on the BBC. The series comes to STARZ! in the US later this year.