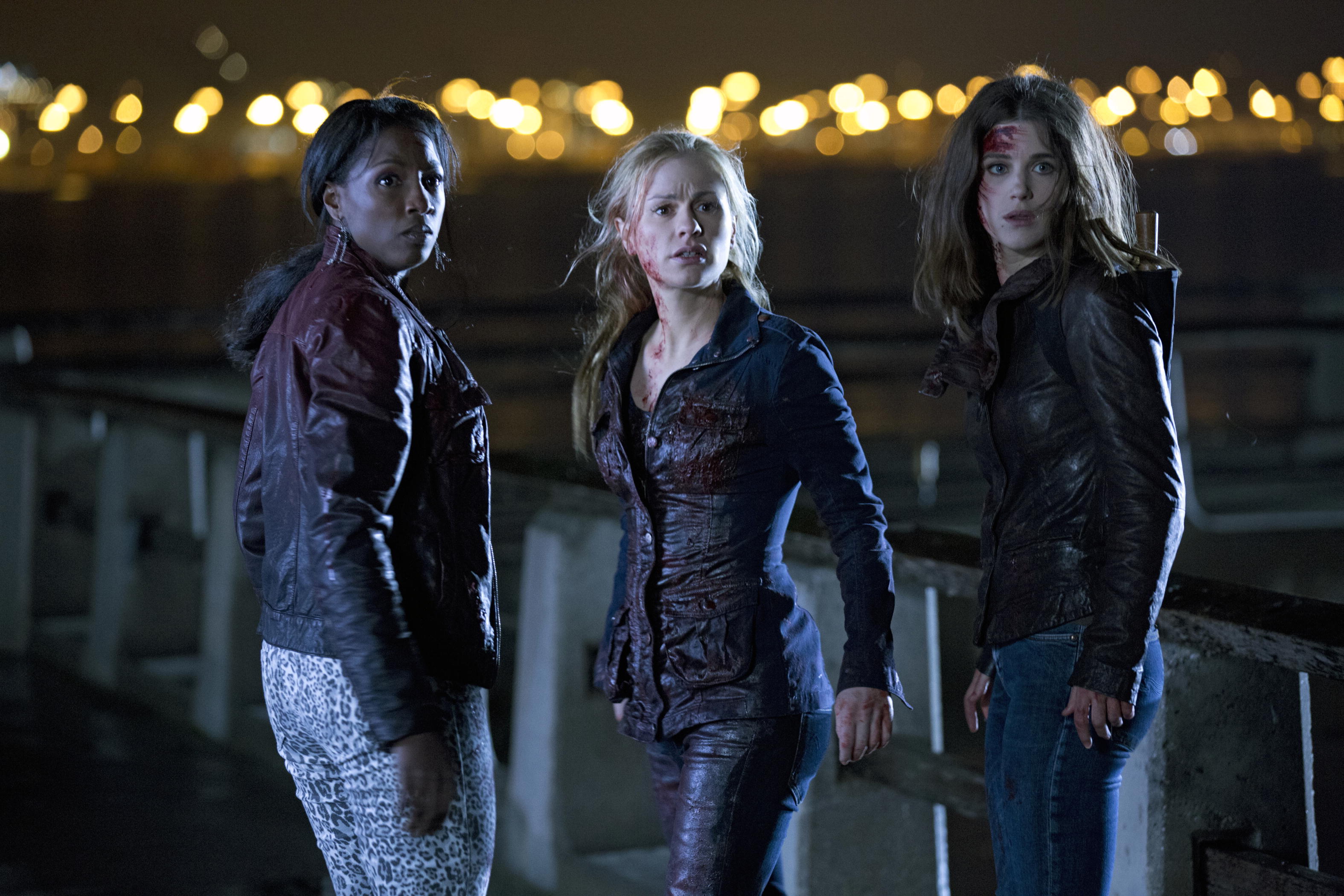 TONIGHT ON TRUE BLOOD: "Who Are You, Really?" {LIVE CHAT}
|
And we're back! After 10 long months, True Blood returns tonight, kicking off season 6 with an episode written by Raelle Tucker and directed by Stephen Moyer.
Originally titled "Don't Let Me Be Misunderstood," the episode will feature a new cover of the song by Eric Burdon and Jenny Lewis, now available on the Official True Blood Soundtrack, Vol. 4.
Official synopsis:
In the wake of Bill's (Stephen Moyer) blood-soaked reincarnation, Sookie (Anna Paquin), Eric (Alexander Skarsgård), Jason (Ryan Kwanten), Jessica (Deborah Ann Woll), Tara (Rutina Wesley), Pam (Kristin Bauer van Straten) and Nora (Lucy Griffiths) flee the Authority compound as Sam (Sam Trammell), Luna (Janina Gavankar) and Emma (Chloe Noelle) dodge swarming guards. Now packmaster, Alcide (Joe Manganiello) discovers that the job comes with unsavory side dishes, but other major perks. In Bon Temps, Andy (Chris Bauer) deals with parenting four newborn human-faerie hybrids. Meanwhile, Louisiana Governor Truman Burrell (Arliss Howard) vows open season on vampires. Jessica returns to Compton Place as Jason hitches a ride with an eerie stranger.
We will be hosting our live chat (see below) this evening beginning at 8:45/7:45c, so be sure to join us! In the meantime, as we count down the hours until this season's premiere, here are some things you may have missed:
Don't miss True Blood: Live From the Set as members of the cast answer fan questions live from the set of Fangtasia beginning at 8:45/7:45c on HBO.