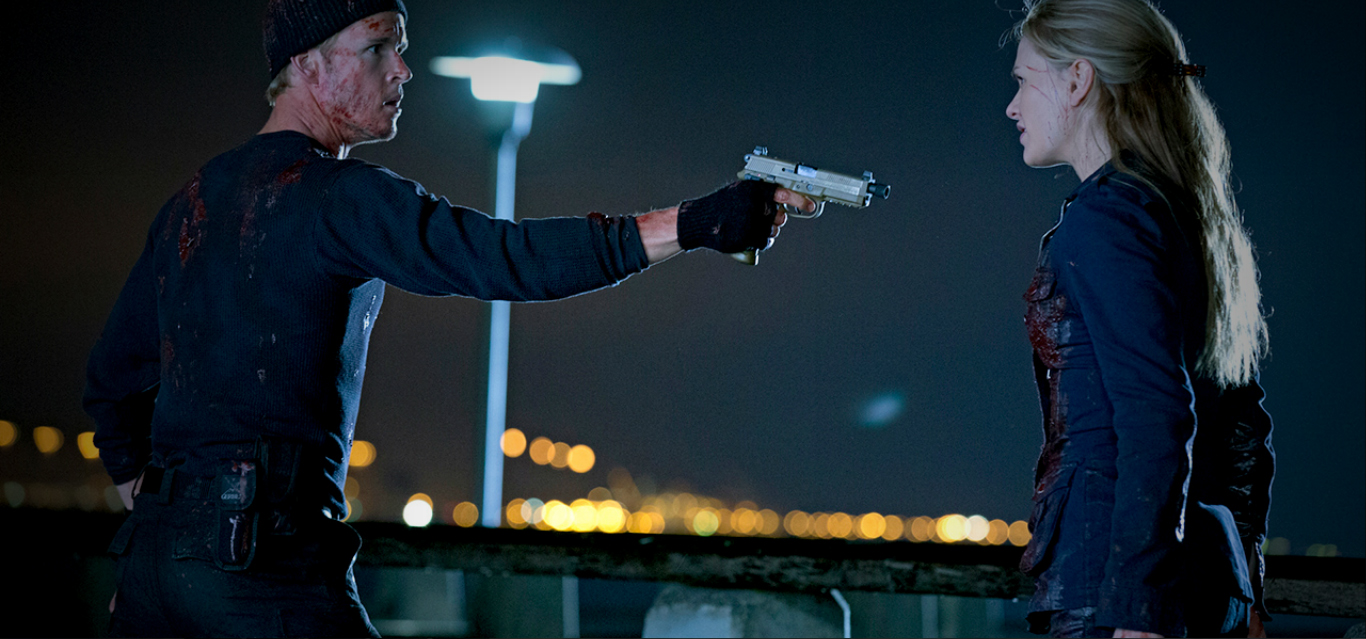 True Blood Round Table Discussion: "Who Are You, Really?"
|
Our round table episode discussion is back! This week for the season 6 premiere, TV Fanatics Matt Richenthal, Leigh Raines and Chris O'Hara invite me to discuss "Who Are You, Really?", Gov. Burrell, Jessica's decision, Jason's mysterious driver, and of course Luna.
[divider]
What was your favorite quote or scene from the premiere?
Matt: Pam referred to killing Mary Poppins and getting sand in her cooch. Please don't make me choose between those True Blood quotes.
Leigh: There's nothing like Eric Northman pulling up in a Denali in the midst of destruction and chaos, lamenting that it's time to ditch that party! Classic cool Northman. Loved that whole scene and everyone's reactions to each other.

Chris: My favorite scene also featured our favorite viking, when Eric told Sookie how she will always be that girl in the white dress, the one who walked into his bar. I loved being taken back there to the early days of the show.

Liz: I'll go with favorite scene since I'm pretty sure favorite quote will be unanimous. I loved the scene between Bill and Jessica when he was trying to ask her to keep him in control because he doesn't really know what happened to him or what he is. It was a tender moment and I loved it right up to Bill tucking Jessica in. "Sleep tight and don't let the bed bugs bite." How cute is that!
Agree? Disagree? Read the rest of the discussion and see what you think!