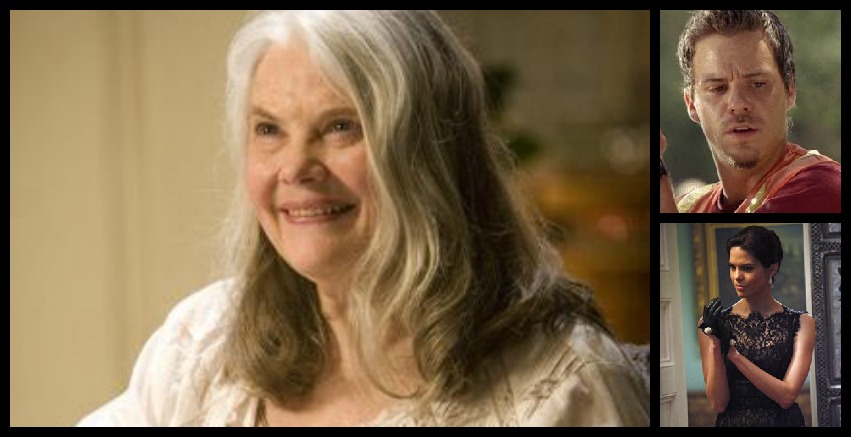 Where Are They Now? Remembering the Fallen of True Blood – Season 1
|
True Blood season 6 kicks off with the first casualty of the season, Luna, played delightfully by Janina Gavankar. We know that the cast and crew of the show have a "death wall" where they remember all the fallen characters from past seasons to current. It prompted this 6 part, season-by-season, bi-weekly series culminating in all the dead, undead and gone from season 6.
We'll start at the beginning of course, with all the characters that we miss (or don't miss, as per the qualities of the characters) who have either been killed off the show or left for parts unknown. We'll tell you what they've been doing and where you can catch up with them today.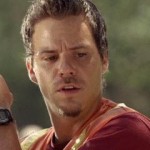 Michael Raymond-James (Rene Lenier): After Rene's demise, courtesy of the end of Sookie's shovel, Michael went on to guest star in ER, The Walking Dead, Law & Order: SVU and the short-lived series Terriers. He had a part in the Tom Cruise film Jack Reacher and guest starred in a multi-episode arc of Once Upon A Time. Michael has since been upgraded to series regular on Once, playing Neal/Baelfire. You can also follow Michael on Twitter @MRaymondJames.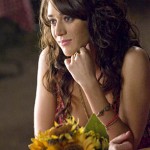 Lizzy Caplan (Amy Burley): Just when it seemed Jason had found the perfect woman, Amy is brutally taken from him. However, Lizzy lives on in various television shows and films beginning with a small part in Crossing Over. From there we saw Lizzy in Party Down, The Cleveland Show, Mr. Sunshine, Save the Date, New Girl, and she'll star in the new one hour drama series, Masters of Sex, airing on Showtime beginning September 29th.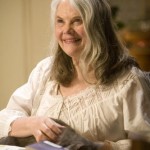 Lois Smith (Adele Stackhouse): We all cried with Sookie at Gran's funeral, but Lois Smith has been busy since True Blood. She appeared in an episode of Army Wives, recurred in Desperate Housewives, and starred in the YouTube scripted series Ruth & Erica. She's also been seen in Dark Horse, The Odd Life of Timothy Green and in the short indie film, Two Alters and a Cave.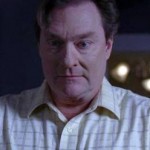 Stephen Root (Eddie): Poor vampire Eddie. Pitied by Jason and killed by Amy, Stephen is all over television and film these days. After Eddie, he appeared in 24, Californication, The Defenders, Justified, Fringe, Raising Hope, The Good Wife and Boardwalk Empire. In films Stephen has starred in Men Who Stare at Goats, Unthinkable, Red State, The Conspirator, J. Edgar, The Company You Keep and Sweetwater. A credited voice actor, Root's voice can be heard in Dragons: Riders of Berk, Kung Foo Panda: Legends of Awesomeness, Gravity Falls, The Legend of Korra, Thundercats, Rango, King of the Hill and much more.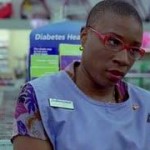 Aisha Hinds (Miss Jeanette): Though her character met a gruesome end on True Blood, Aisha has been busy in both television and film. She was seen most recently in the summer blockbuster film Star Trek: Into Darkness. After Miss Jeanette, Aisha went on to star in Cult, Weeds, Detroit 1 – 8 – 7, Hawthorne and Dollhouse. She made an appearance on Bones, Law & Order:SVU, Desperate Housewives and CSI: Miami. Watch for Aisha in the new CBS sci-fi drama, Under the Dome, premiering June 24 at 10/9c.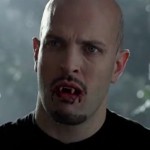 Graham Shiels (Liam): Liam was one of the three vampires causing trouble for Bill and Sookie in the first season of True Blood. His scenes were disturbing to say the least. His true death, even more so. But Graham is flourishing in the light of television, especially soaps like The Young and the Restless and General Hospital. Graham was also seen in Burn Notice, The Mentalist, Numb3rs, Nip/Tuck, Medium, the short-lived series The Event, Alcatraz, Leverage and The Client List.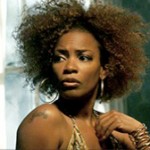 Aunjanue Ellis (Diane): Diane perished along with Liam and Malcolm but Aunjanue's career took off with appearances in The Good Wife, Blue Bloods and NCIS: L.A. She starred in a multi-episode arc on The Mentalist and Missing. Her movie credits include The Help, Money Matters, The Taking of Pelham 1 2 3 and the TV movie Abducted: The Carlina White Story. Watch for Aunjanue in the indie film The Volunteer coming soon.
Andrew Rothenberg (Malcolm): Last of the three doomed vampires is Malcolm, played by Andrew Rothenberg. His character's death meant Andrew could go on to appear in Castle, Supernatural, Lie To Me, NCIS: L.A., The Mentalist, Raising the Bar, No Ordinary Family, Hawthorne, American Horror Story and Person of Interest. He had a five episode stint on the popular AMC series The Walking Dead and will appear in the pilot of the new TNT series, Lost Angels.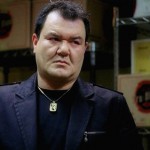 Patrick Gallagher (Chow): Want to know what happened to Chow after Bill staked him? Patrick has been literally everywhere, that's what! We caught him on Glee, Cold Case, Entourage, Hawaii Five-0, Pair of Kings, R. L. Stines The Haunting Hour, Endgame, Men of a Certain Age, Suits, Psych and Shattered. He showed up in films such as Night at the Museum: Battle of the Smithsonian, and he lent his voice in the video game Halo:Reach.
That's it for this time. Check back here in two weeks for season two!