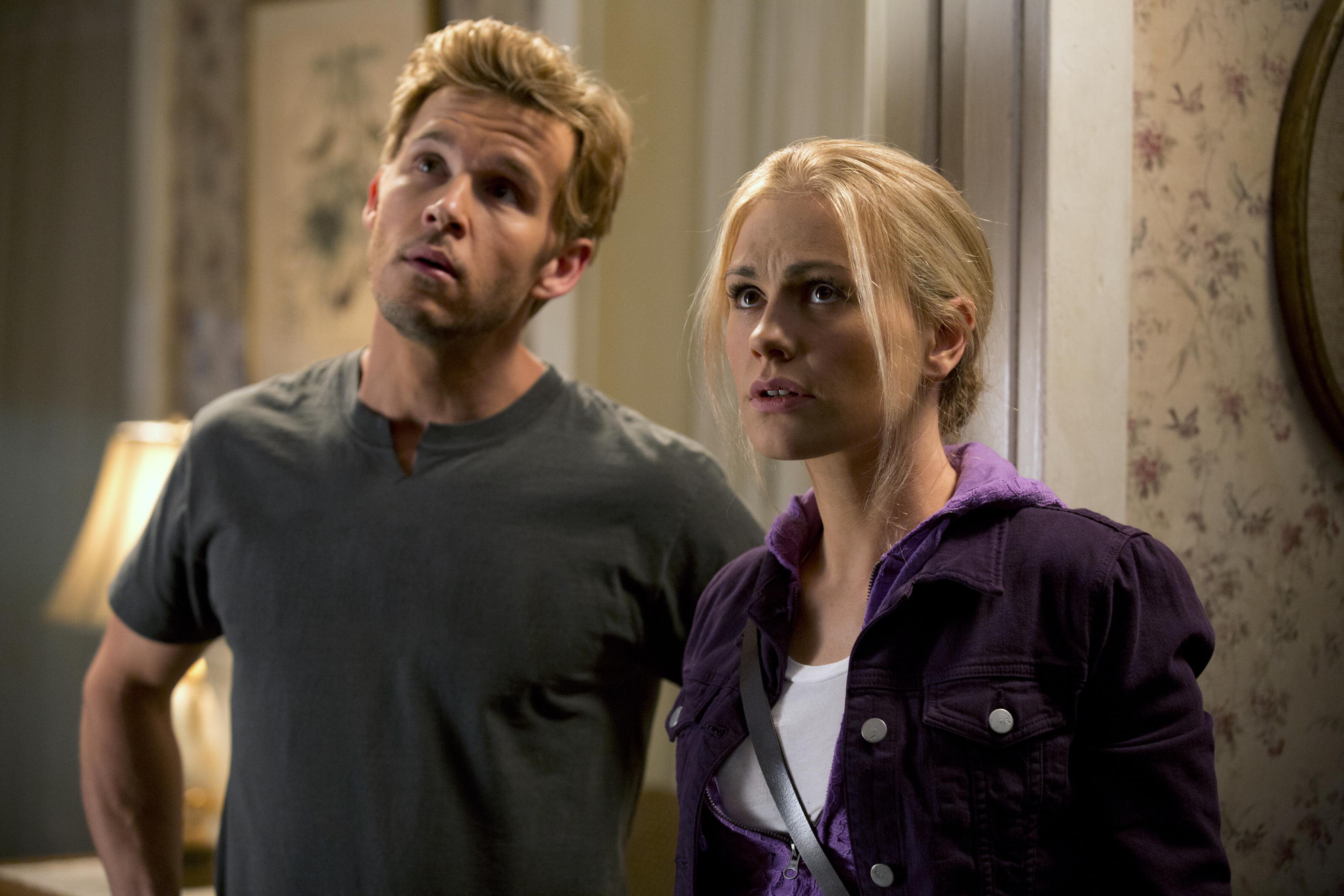 TONIGHT ON TRUE BLOOD: "The Sun" {Live Chat}
|
The war on vampires heats up this week as True Blood season 6 dives into the fray. We'll meet some new characters, watch as Sookie attempts to regain a "normal" life, and see what Governor Burrell has in store for his sworn enemies.
A long-lost relative reveals himself to Jason and Sookie. After Tara is victimized by a new government weapon, Eric takes matters into his own hands in an effort to thwart Burrell's anti-vampire initiatives. On the road to work, Sookie is drawn to a handsome stranger who shares her faerie abilities. Sam is unnerved by supernatural-rights zealot Nicole (Jurnee Smollett-Bell), and is confronted by Alcide and Martha (Dale Dickey) about Emma's future. Bill contemplates the scope of his heightened powers. Written by Angela Robinson; directed by Dan Attias.
"The Sun" premieres tonight at 9/8c on HBO.
We will be hosting our live chat (see below) this evening beginning at 8:45/7:45c, so be sure to join us! In the meantime, as we count down the hours until we find out more about Warlow, here are some things you may have missed:
Live Chat – Please Note Changes
Joining us for our weekly live chat? Welcome! Unfortunately thanks to a troll, we've had to restrict posting to those with registered accounts only. We'd love to have you participate, so please set up an account (click Profile below the text box in the chat window), verify your account, login, and chat with us!