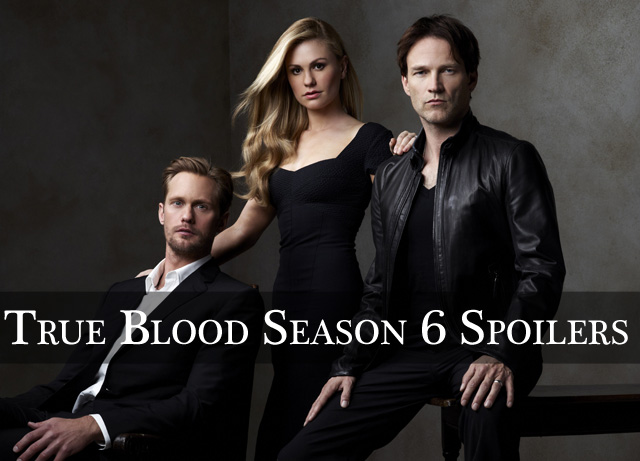 SPOILERS: Synopses for True Blood 6.04 & 6.05
|
TV Guide has updated their site with synopses for True Blood episodes 6.04 and 6.05, and my goodness are they full of juicy details!
Warning: spoilers!
Episode 6.04 "At Last"
Airdate: July 7, 2013
Sookie confronts her attraction to Ben by inviting him to dinner; Eric counters Burrell's brutal anti-vampire initiatives by hitting him where it hurts the most; Andy's faerie daughters keep dangerous company; Bill gives Takahashi the task of synthesizing a new kind of blood. (Previously titled "I'm Your Man")
Episode 6.05 "F*** the Pain Away"
Airdate: July 14, 2013
Sookie gets Lafayette to summon her dead parents; Warlow revisits some painful memories with Lillith; Eric and Tara resort to drastic measures to rescue Pam; Sarah reconnects with Jason; Andy picks up the pieces of his ravaged family; Jessica seeks atonement.
I'm most intrigued by what's happening in episode 6.05, the midpoint of the season. Sookie has Lafayette act as medium for her parents? Warlow is in touch with Lillith? Pam is captured? Sarah Newlin returns? Andy's family is in "pieces"? Jessica has something to atone for? Suddenly the description of episode 6.04 seems awfully benign for what must have happened for all of this to be the fallout!