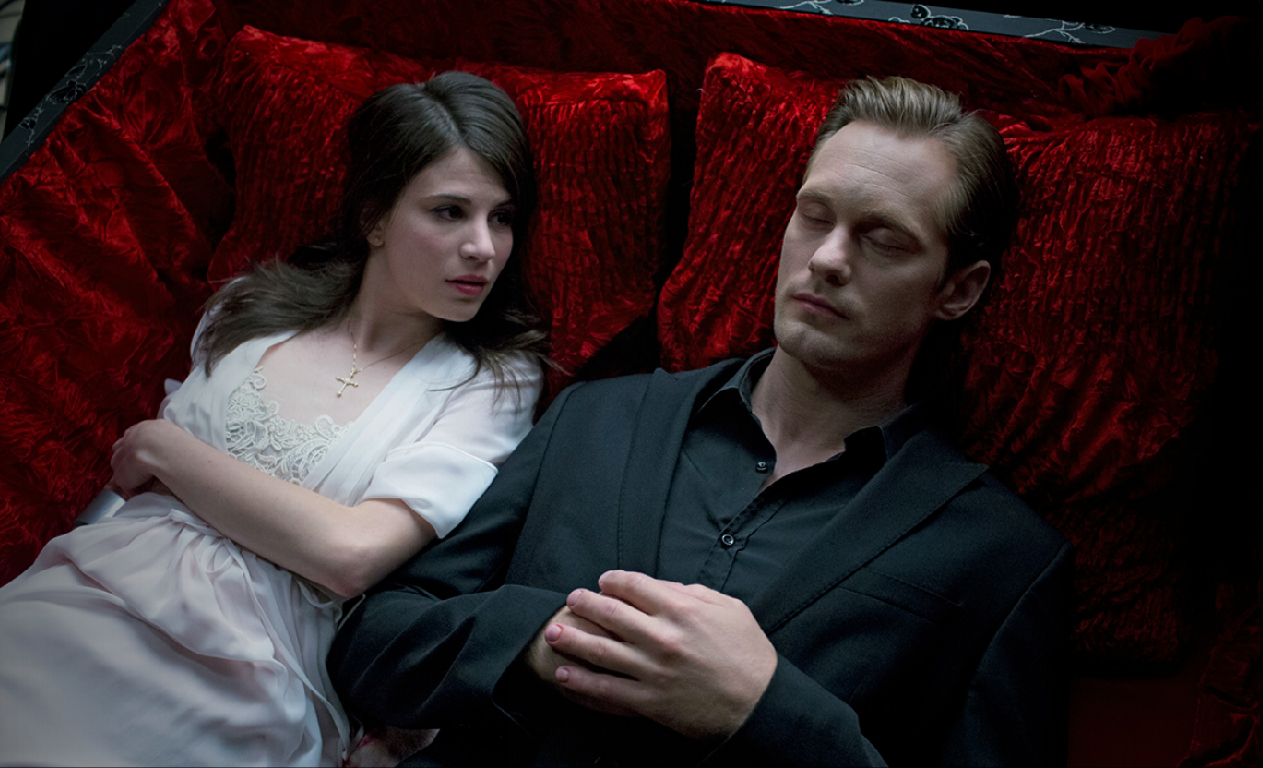 True Blood Round Table Discussion: "You're No Good"
|
Once again I join with the great minds at TV Fanatic for a discussion on True Blood episode 6.03, "You're No Good". This week we analyse Willa Burrell, Jason's malady and more. Grab a cuppa and join us!
[divider]
What did you make of Eric's newest fan, Willa? Is he simply using her? Or did you sense some chemistry there?
Chris: Eric can be cold and brutal, but we have seen him have a spot in his heart for the damsel in distress (i.e. Sookie.) So while I think he initially kidnapped her for leverage, I can see him having to face a tough decision at some point as his feelings for her grow.
Leigh: There was definitely more chemistry between him and Willa than there was with him and Ginger! Yes, I think Eric will end up hooking up with Willa. That scene in the coffin was slightly erotic.
Liz: I wouldn't be surprised if she wanted to become vampire, but right now I think she just wants whatever will hurt her father. It was pretty obvious he didn't care about her at all, and I think Willa is more like her mother, or at least wants to be. I don't think she is a love interest for Eric, but he's a fascination for her. On a side note, I loved the parallel between Bill's progeny (Jessica) and Eric's (Pam). Children arguing with their parents!
(Continue…)
[divider]
Who are you more in agreement with on these five points? Add your comments below!