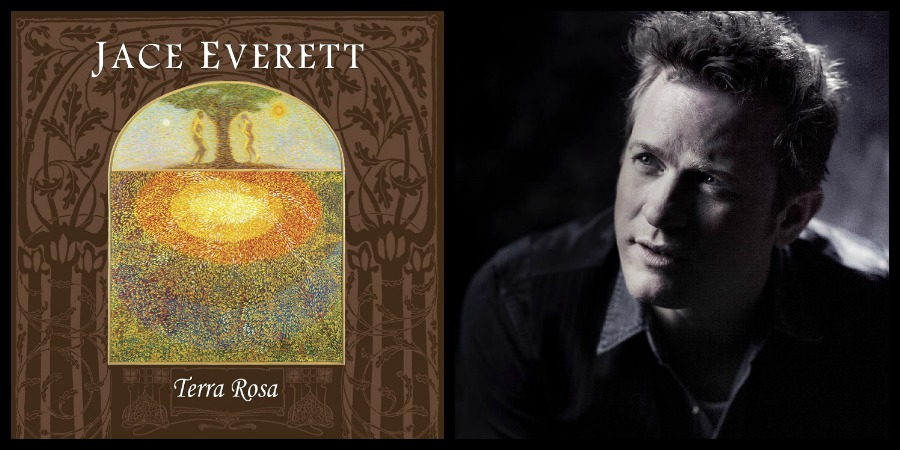 Jace Everett's New Album, TERRA ROSA, Drops July 23
|
Jace Everett, the singer/songwriter who gave us True Blood's theme song "Bad Things", has a brand new album, Terra Rosa, arriving online July 23.
The album is described as "a raucous, revelatory song cycle exploring tales and themes from the Old and New Testaments." The Nashville-based singer/songwriter deconstructs and reimagines the Book through his own unique perspective, examining matters of love, death, faith, and contemporary America via these most primal of metaphors. There are allusions to such Biblical greatest hits as Sodom & Gomorrah, Jonah and the Whale, and Peter the Rock, alongside deep cuts like "Sapphira," a righteous romp through trials, tithing, and divine judgment. Songs like "No Place To Hide" see a musical approach as daring and wide-ranging as his subject demands, a hallucinatory hybrid of blues, country, boogie, gospel, and rock – in short, the span and spectrum of American music in all its glory.
Recorded last year in Nashville alongside such longtime collaborators as co-producer Brad Jones (Josh Rouse, Hayes Carll, Chuck Prophet) and multi-instrumentalist/songwriter Dan Cohen, Terra Rosa is at heart an intensely intimate album, its invention and irreverence all reflecting Everett's own struggles with sin and spirit.
"The truth is, all these songs are about me," he says, "trying to figure out what I believe and don't believe. It's me going back to my closet and pulling all the skeletons out, looking at the bones and seeing what's there."
Terra Rosa will be available via iTunes Stores, Amazon (pre-order now!), and all digital providers on July 23 with the CD/LP version following in stores on October 29.