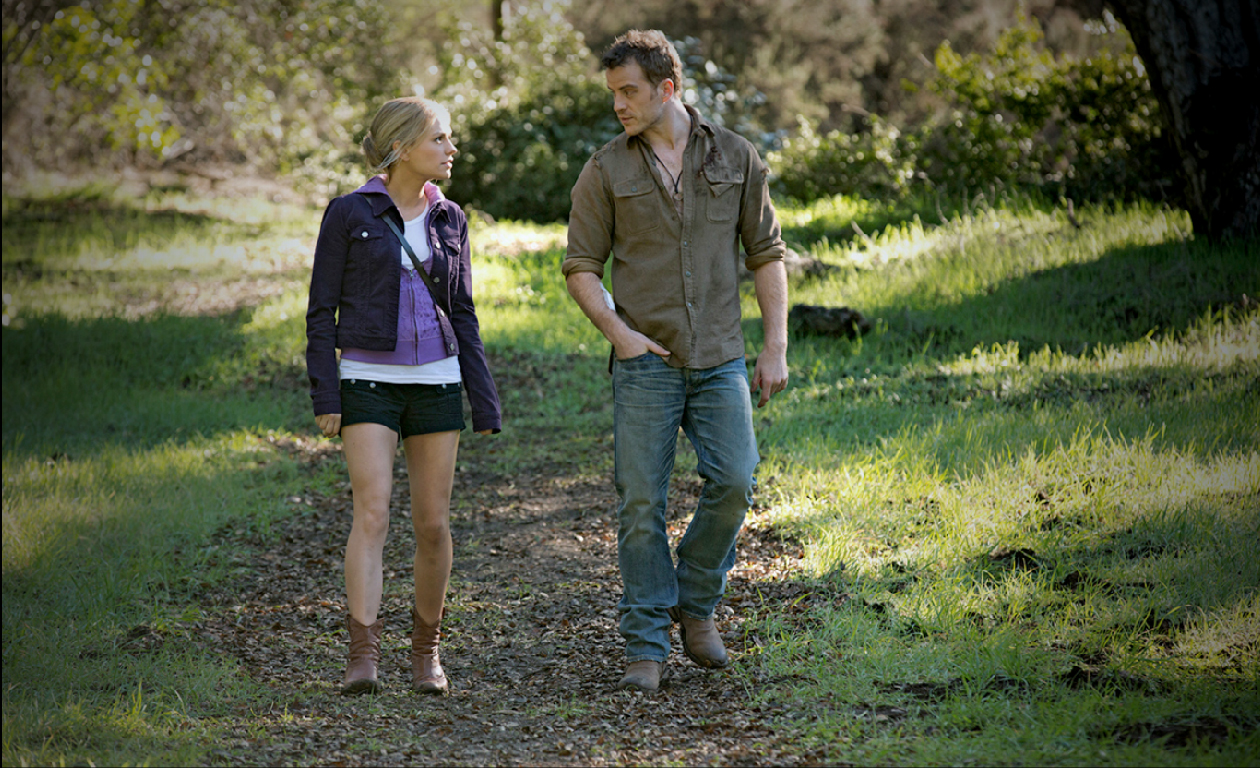 Robert Kazinsky Still Trying to Convince Us That Ben Isn't Evil
|
In a new interview with The Hollywood Reporter, True Blood newbie Robert Kazinsky continues to try to persuade us that halfling Ben isn't evil and is, in fact, "the best thing" for Sookie.
The Hollywood Reporter: How worried were you about playing a new love interest for Sookie? Because fans are extremely passionate about her love life.

Robert Kazinsky: I know that no matter what I do, I will be rejected by Eric and Bill's camps. I know that I am fighting an uphill battle from the very, very start just by being somebody different. However if they give Ben a chance, maybe they will see that he might be the best thing for her. Over the course of the season, you are going to see that there is a lot more to him than what meets the eye in the first few episodes. He is the first real chance that she has for happiness. He is the same as her: ostracized, lost, a fairy. He offers her a chance to actually be normal for once in her life with somebody who truly understands her. So, I think after a little while if people could kind of get over their hate of the fact that I am usurping their favorite character, they might actually grow to like him.
Normal life, understands her, real chance at happiness…I'm still suspicious.
THR: What would you say is the biggest threat facing Ben?    

Kazinsky: That is almost impossible for me to answer without me giving away an awful lot. Let me just say that trying to be a good guy and trying to be an honest and true person never works out too well with all of the other kind of shady characters that you have around. It is never going to run smooth for anybody.
That's the sound of the other shoe dropping. Read more from Rob about the audition process, being a hairy fairy, and getting naked here.