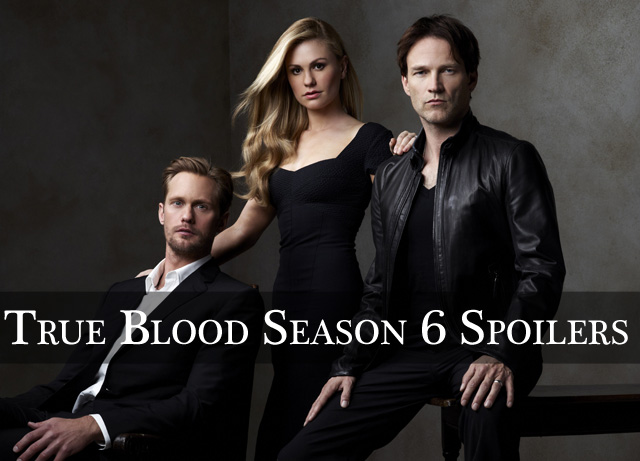 SPOILERS: Descriptions for True Blood Episodes 6.06 & 6.07
|
Put on your thinking caps, Truebies. We have the descriptions for True Blood episodes 6.06 and 6.07, allegedly the episodes where a major death occurs. Can we figure out who it is based on who's mentioned here?
Episode 6.06 – Can You Feel Me?
Airs July 21
Bill seeks Lilith's advice on the escalating crisis between humans and vampires; Eric, Pam, Nora, Jason and Jessica get an inside look at Vamp Camp; Sam tries to make the best decision for Emma's future; Andy names his faerie daughters; Eric discovers the truth about TruBlood's resumed production.
Episode 6.07 – In the Evening
Airs July 28
Eric makes a last-ditch attempt to save Nora by pledging allegiance to Bill; Sam ignores Alcide's warning and returns to Bon Temps; Sarah vows to get revenge on Jason; Jessica shows her gratitude to a fellow prisoner. (Another title change – previously "The Funeral", then "World Without End")
Notice in 6.06, "Andy names his faerie daughters"? For the funeral?