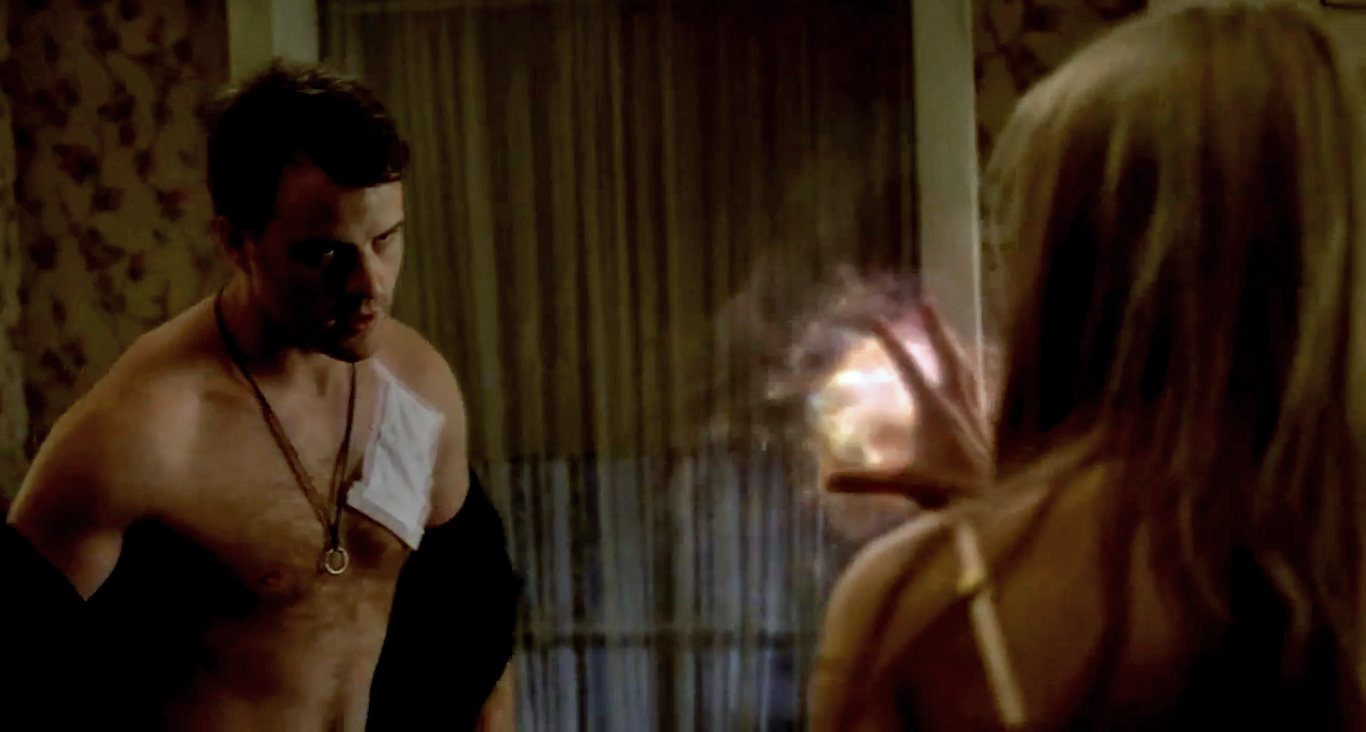 Tonight on True Blood: "F**k the Pain Away" {LIVE CHAT}
|
We're now officially at the midpoint of the season, and we're hoping that this week's episode of True Blood is going to provide some answers as our characters dig deeper, talk more, and take action.
Sookie gets Lafayette to summon her dead parents; Warlow revisits some painful memories with Lillith; Eric and Tara resort to drastic measures to rescue Pam; Sarah reconnects with Jason; Andy picks up the pieces of his ravaged family; Jessica seeks atonement.
"F**k the Pain Away" premieres tonight at 9/8c on HBO.
We will be hosting our live chat (see below) this evening beginning at 8:45/7:45c, so be sure to join us! In the meantime, as we count down the hours, here are some things you may have missed:
Live Chat – Please Note Changes
Joining us for our weekly live chat? Welcome! Unfortunately thanks to a troll, we've had to restrict posting to those with registered accounts only. We'd love to have you participate, so please set up an account (click Profile below the text box in the chat window*), verify your account, login, and chat with us!
*Some of you have emailed saying you can't find the "profile" link to click. Here's a screencap for you: