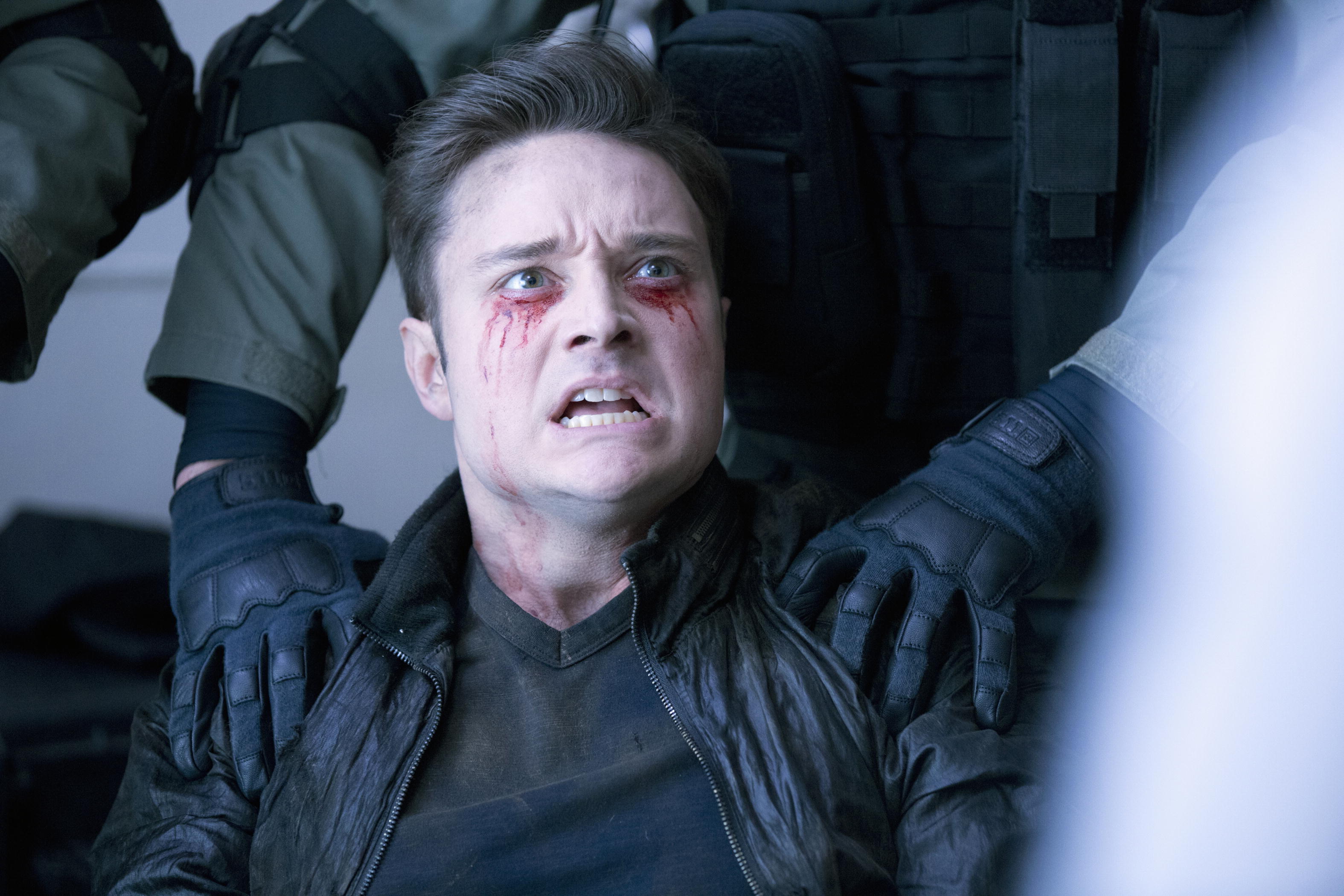 True Blood: Steve Newlin's Field Guide to Vampires – Sneak Peek at Comic Con
|
Sarah Newlin isn't the only author in the family – Steve Newlin has a book poised to become a best seller when it's released this autumn: True Blood: Steve Newlin's Field Guide to Vampires.
Okay, it's actually written by Gianna Sobol and Michael McMillian (Steve Newlin's real life portrayer), and it sounds hilarious.
A hater of all things supernatural, Newlin developed a demented journal, his Field Guide to Vampires,  which chronicles all he knows about these "Creatures of Satan": their strengths, their weaknesses, their bylaws, and, of course, how to kill them. During the time of his kidnapping, and eventual turning, the journal was discovered and fell into the hands of Eric and Pam who defaced it in a most disrespectful and snarky manner.  Their handwritten comments to each other inject an amusing, devilish point of view to the guide, correcting and making fun of Newlin's biased observations.

An endlessly entertaining read, True Blood: Steve Newlin's Field Guide to Vampires is packed with untold insight into key storylines and several compelling characters including a chapter that discusses what happened to the relationship between Newlin and his wife Sarah. Along with photos, letters, postcards, and handwritten notes, the journal also includes a tourist map to Bon Temps and Steve's own idle doodles all of which perfectly capture the tongue-in-cheek humor that has made True Blood a hit.
True Blood: Steve Newlin's Field Guide to Vampires will be available this fall but fans attending Comic Con can get a sneak peak at a few pages when McMillian signs a teaser copy of the book.  The signing will take place on Friday, July 19th from 12:00pm – 1:30pm at Autograph Area #19.