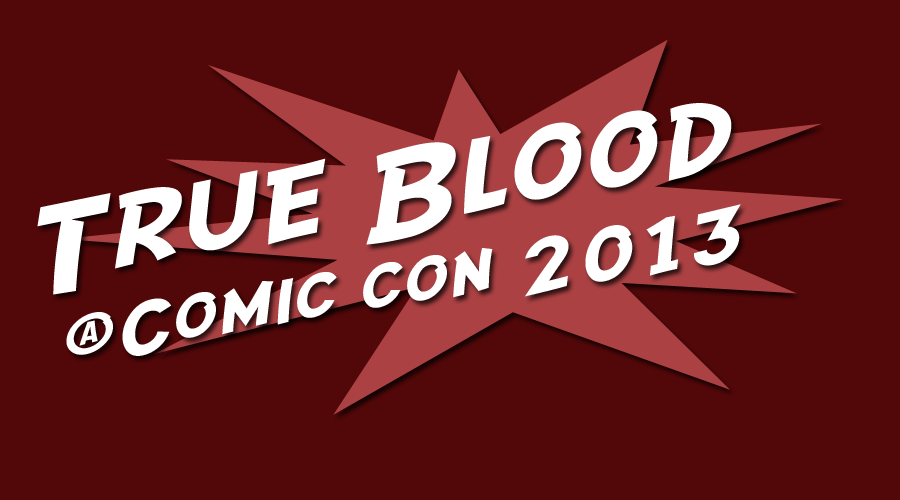 Comic Con 2013: True Blood Panel Live Blog!
|
Today is True Blood day here in San Diego at Comic Con! Mel and Mynda are on hand to provide full coverage of the panel, which is set to begin at 3:30PM Pacific. Mel will be live tweeting the panel – follow along below or directly on Twitter – followed by a full write up of the week's events, exclusive photos, and our annual podcast coming over the next few days. In addition, HBO should have video from the panel available in the next day or so.
WARNING: HBO is known for presenting new footage at the panel, so there will be spoilers in this report!