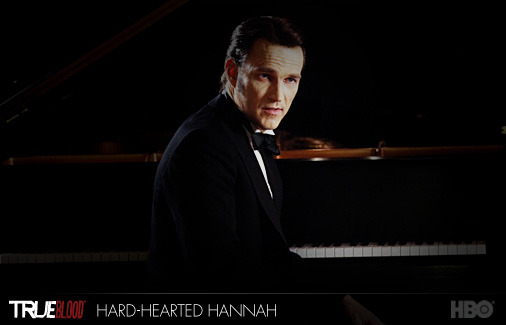 Stephen Moyer Talks Returning to the Stage and "Chicago"
|
When I heard the Stephen Moyer had landed the role of Billy Flynn from the stage hit musical "Chicago" nothing upset me more than not being able to go see him. Of course he's be a great Billy! And Moyer is no stranger to the stage, having begun his career on it in London. But after 18 years Stephen Moyer will return for three nights at the Hollywood Bowl this weekend.
In a recent interview, conductor Rob Fisher talked about the reason he wanted Moyer to play Billy. He had seen a clip of Bill Compton singing "Hard Hearted Hannah" from the True Blood season 2 episode of the same name. "I thought his skill level was perfect for the role, and it was auspicious that he was singing 'Hard Hearted Hannah,' which is from the same time period as 'Chicago,'" said Fisher.
Go figure! "Chicago" is being directed by Brooke Shields with Ashlee Simpson playing Roxie Hart and Drew Carey playing her doting husband, Amos.
The entire interview is worth a read through as Stephen talks about life with twins and being "Mr. Mom" this past week as Anna travelled.
If you're in the Hollywood area this weekend, here are the details for "Chicago". Let us know if you get to see it!
"Chicago: the Musical"
Where: Hollywood Bowl, 2301 N. Highland Ave., Los Angeles
When: 8 p.m. Friday and Saturday, 7:30 p.m. Sunday
Price: $12 to $134
Contact: (323) 850-2000 or (800) 745-3000