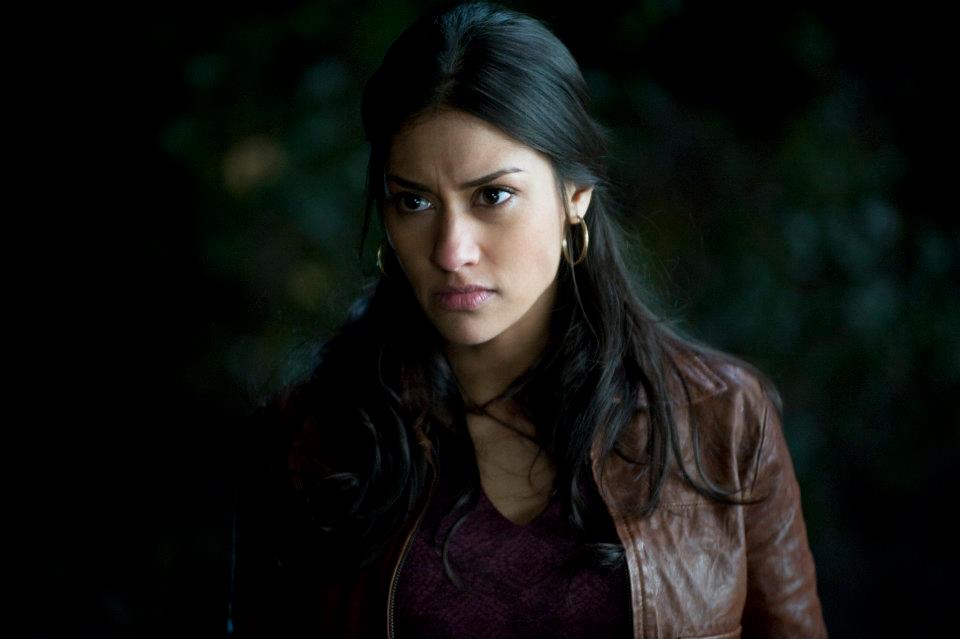 Janina Gavankar Heads to THE VAMPIRE DIARIES
|
True Blood alum Janina Gavankar has a new job, which she was trying not to spoil on Twitter, but TVLine broke the news tonight so she can start posting "location specific" updates: she's moving to Mystic Falls (aka The Vampire Diaries).
Janina is playing Tessa, a potentially recurring character who first appears in the third episode of The Vampire Diaries fifth season. According to the casting call, Tessa is back in town hunting one of the Salvatore brothers for reasons that stretch back awhile. According to our sister site, NiceGirlsTV, she's hunting her former lover, Stefan, and has been for more than a century. Which begs the question: what is Tessa?
The Vampire Diaries returns Thursday, October 3 at 8/7c on the CW.