Where Are They Now? Remembering the Fallen of True Blood – Season 3
|
Continuing our 6-part series on the fallen of True Blood, we move into season 3. We know that the cast and crew of the show have a "death wall" where they remember all the fallen characters from past seasons to current. It prompted this season-by-season, bi-weekly series culminating in all the dead, undead and gone from season 6.
[divider]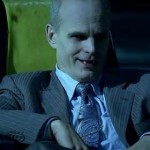 Zeljko Ivanek (The Magister): Mean and dangerous, we weren't unhappy to see the end of the Magister. Zeljko is no stranger to TV and film and after True Blood he went on to The Mentalist, The Event, The Mob Doctor, Heroes, Big Love, Damages and currently in Alan Ball's Banshee on Cinemax. His film credits since True Blood include Argo, The Bourne Legacy, Tower Heist, The Words and Seven Psychopaths.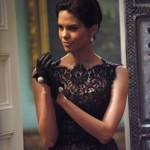 Mariana Klaveno (Lorena): After Sookie made her pay for her crimes against Bill, Mariana went on to appear in Hawaii Five-0, Criminal Minds and Dexter, and films like Innocent and No God, No Master. Watch Mariana in the new Lifetime series, Devious Maids, which debuted June 23rd at 10/9c. And follow her on Twitter, @MarianaKlaveno.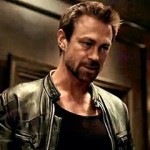 Grant Bowler (Cooter): After he kidnaps Bill just when he proposes to Sookie, Cooter drains Bill until he's too weak to fight back. Coot is one of the werewolf pack that has been enhanced by Russell Edgington's blood so he's a bit unstable. Alcide puts an end to Cooter's craziness but Grant Bowler lives on in the now popular Syfy series Defiance. He also starred opposite Lindsay Lohan in Liz & Dick, playing Richard Burton to her Elizabeth Taylor. Adding to his extensive film credits Grant starred in Atlas Shrugged, Part 1, Killer Elite and showed up in two episodes of the ABC series (now cancelled), GCB. Grant is keeping busy so be on the lookout! I know I will be because he's, you know, HOT!
Theo Alexander (Talbot): Poor Talbot. His demise came when he fell for one tall viking vampire. Though Talbot lived on in a glass jar (until Sookie got hold of him), Theo is happily pursuing projects of personal interest which include writing and producing his own material. We hope to see him soon on American television and screen.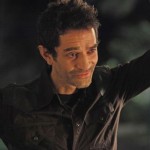 James Frain (Franklin Mott): Not many can do cool, calm and crazy like James can. His Franklin Mott had True Blood fans both disgusted and disturbingly fascinated. His end on the show freed him up for such roles as Peter Fleming in The Cape, and appearances on Burn Notice and The Mentalist. Currently James is playing a very dangerous and mysterious role on NBC's Grimm (yay!) and we'll see him in the upcoming Starz series, The White Queen. James also landed roles for films like The Lone Ranger, Transit and Water for Elephants. If you're not watching James Frain in Grimm, why?
And there you have it for this time, Truebies!
Where Are They Now? – Season 2
Where Are They Now? – Season 1