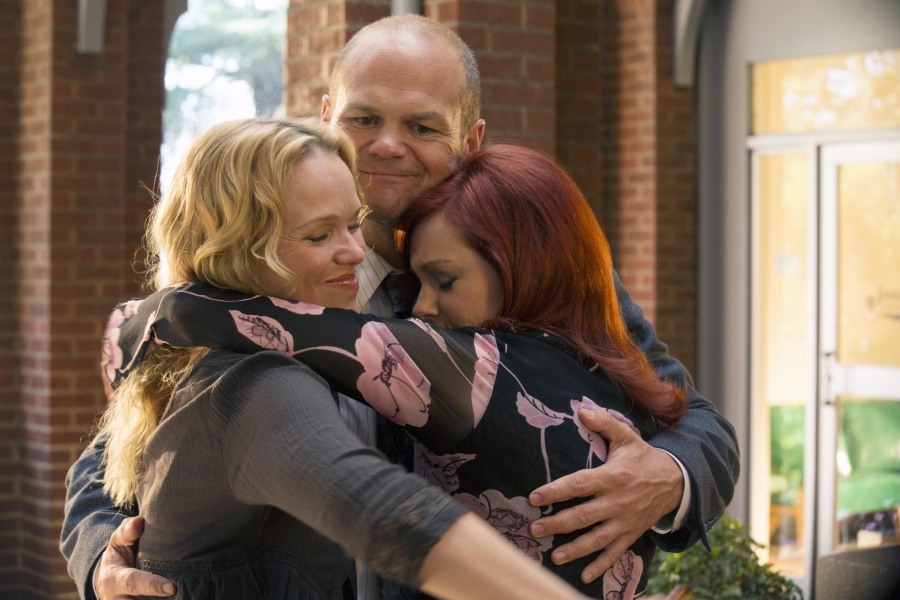 TONIGHT ON TRUE BLOOD: "Dead Meat" {Live Chat}
|
The fate of vampires hangs in the balance as Sookie tries to figure out where she stands on this week's episode of True Blood. She turns to an old friend for help, but that only complicates things even further. Meanwhile, Jason gets a lesson in prison rules from Violet, Alcide must decide what to do now that the Pack have kidnapped Nicole and her mom, and someone has a bun in the oven.
Sookie (Anna Paquin) faces a major dilemma in deciding whether to broker a deal between Warlow (Rob Kazinsky) and Bill (Stephen Moyer). Over in vamp camp, Jason (Ryan Kwanten) gets to know Violet (Karolina Wydra), while Sarah (Anna Camp) goes to extremes to keep Tru Blood flowing. Alcide (Joe Manganiello) makes a decision that will impact the futures of Nicole (Jurnee Smollett-Bell) and Sam (Sam Trammell).

Written by Robin Veith; directed by Michael Lehmann.
"Dead Meat" premieres tonight at 9/8c on HBO.
We will be hosting our live chat (see below) this evening beginning at 8:45/7:45c, so be sure to join us! In the meantime, as we count down the hours, here are some things you may have missed:
Live Chat
Joining us for our weekly live chat? Welcome! We'd love to have you participate, so please set up an account (click Profile below the text box in the chat window*), verify your account, login, and chat with us!
*Some of you have emailed saying you can't find the "profile" link to click. Here's a screencap for you: