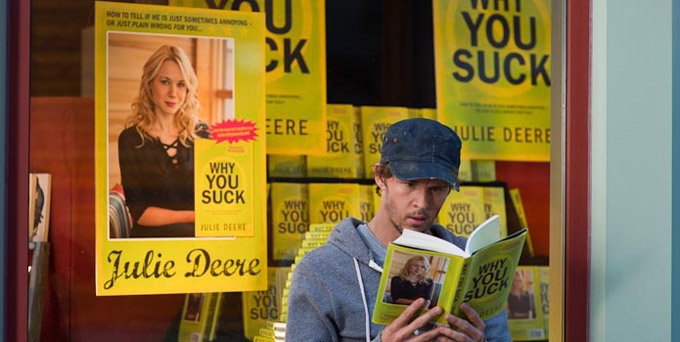 RYAN KWANTEN is "The Right Kind of Wrong"
|
We all love Jason Stackhouse and his way of thinking, but never more than when he's trying to do the right thing. Ryan Kwanten stars in a new film by "Benny and Joon" director Jeremiah Chechik and it looks like we'll be treated to more of the loveable, awkward kind of character that Kwanten does so well.
In "The Right Kind of Wrong", Kwanten plays Leo, "who meets the woman of his dreams on her wedding day to another man. Instead of Leo convincing the girl to fall for him, he'll try to compel her to marry the man she's engaged to, assumedly the more honorable route." (IndieWire)
Kwanten is joined by Catherine O'Hara and Sara Canning and the film makes its debut at this year's Toronto International Film Festival.
Photos found at IndieWire.