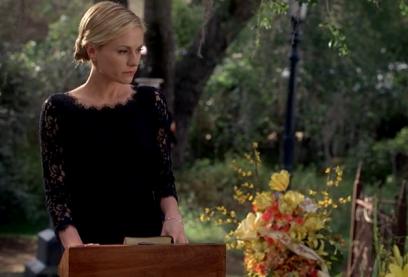 VIDEOS: Watch 2 Sneak Peeks from "Life Matters"
|
You guys. Get ready to tear up. HBO released two sneak peeks from this week's episode of True Blood, "Life Matters", and one of them is a flashback to the time Sam met Terry and I'm already crying in anticipation of what brought that memory to the surface.
The second clip also gives us some familiar faces as Sookie encounters Maxine Fortenberry and Jane Bodehouse at Terry's funeral, and they meet Alcide. Bonus: Hoyt!
"Life Matters" airs Sunday, August 11 at 9/8c on HBO.