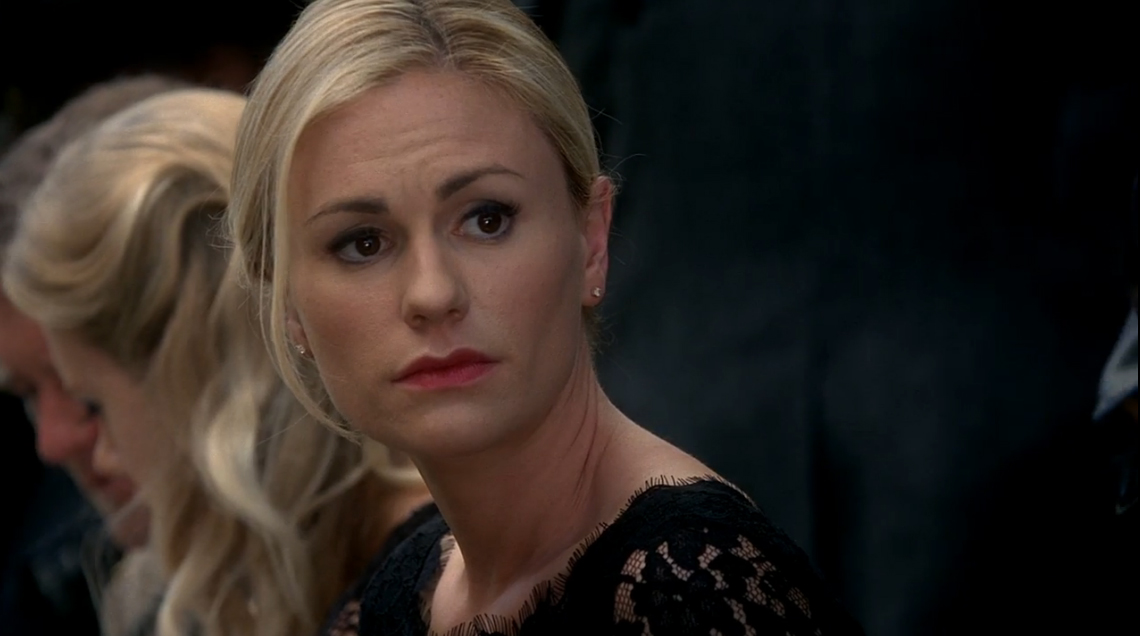 Tonight on True Blood: "Life Matters" {Live Chat}
|
This week on True Blood we mourn the loss of Terry even as our vampire friends are in danger of meeting the true death. Will Eric and/or Bill save them? Will Sookie go through with her decision to join them? (I think the title is a clue there.) It's the penultimate episode of the season, traditionally a jaw-dropping, game-changing event. Written by showrunner Brian Buckner, you'd better buckle up, Truebies!
A desperate Bill (Stephen Moyer) tries to ferry Warlow (Rob Kazinsky) away from the faerie plain, but Sookie (Anna Paquin) is having none of it. Meanwhile, Eric (Alexander Skarsgård) arrives at vamp camp, looking to inflict serious human damage. In Bon Temps, friends and family take emotional turns remembering a fallen neighbor. Bill feels the pull of Lilith's (Jessica Clark) sirens.

Written by Brian Buckner; directed by Romeo Tirone.
"Life Matters" premieres tonight at 9/8c on HBO.
We will be hosting our live chat (see below) this evening beginning at 8:45/7:45c, so be sure to join us! In the meantime, as we count down the hours, here are some things you may have missed:
Live Chat
Joining us for our weekly live chat? Welcome! We'd love to have you participate, so please set up an account (click Profile below the text box in the chat window*), verify your account, login, and chat with us!
*Some of you have emailed saying you can't find the "profile" link to click. Here's a screencap for you: