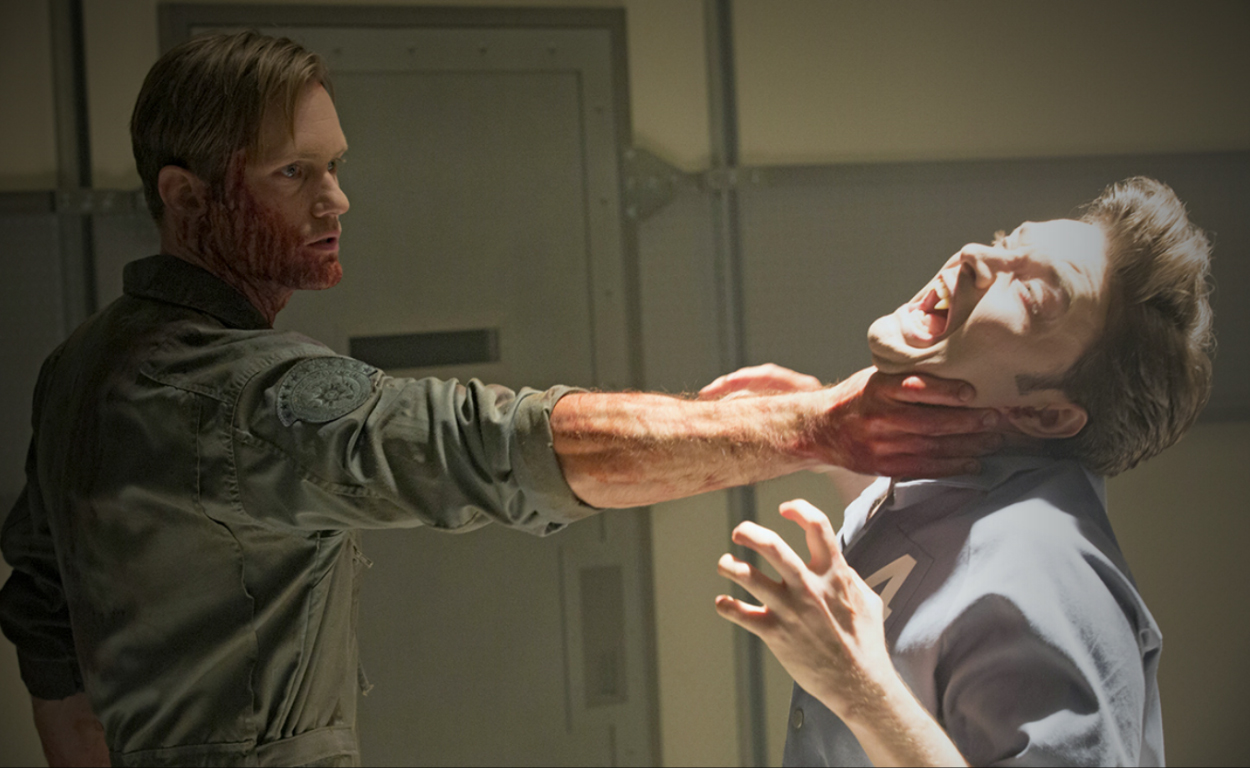 Michael McMillian On Watching "Life Matters" with His Mom, Steve's Last Words
|
Entertainment Weekly has a post-mortem (literally) with Michael McMillian following Steve Newlin's demise that sheds light on Steve's last words, Alexander Skargard's "inappropriate" send off, watching the episode with his mom, and what McMillzz is up to next.
ENTERTAINMENT WEEKLY: Carrie Preston recently told us that everyone gets applause at the table read when their character dies. 
MICHAEL McMILLIAN: Absolutely. All of us in the cast — well, I'd say some of us — have always lived in constant fear that we might be killed off. Lauren Bowles, who plays Holly, she and I used to keep in touch with one another and just say, "Have you heard anything yet? Do you know if something's happening to you this season?" So anytime a castmember is killed off, they get a nice send-away, and it was the same for Steve. It's a big moment and it's a funny moment in the script. I was checking [Twitter] last night, of course, and I was actually surprised that people thought it was as funny as it was. That made me really happy. And I also got a lot of messages saying that people were sad to see Steve go. So if you can pull off a death that is both sad and hilarious, I think you've done your job okay. I'm glad if Steve had to go, he's going out on a memorable note.

If you got to choose between Eric forcing Steve to burn in the sun, or Eric doing to Steve what he did to Dr. Overlark, what would you have picked?
I would like to die with genitals intact, I think. And it's a fitting end for Steve too. Meeting the sun was, of course, the only way he should have gone. That was his whole thing in season 2 [with the Fellowship of the Sun], so it was a nice twist of irony at the end.