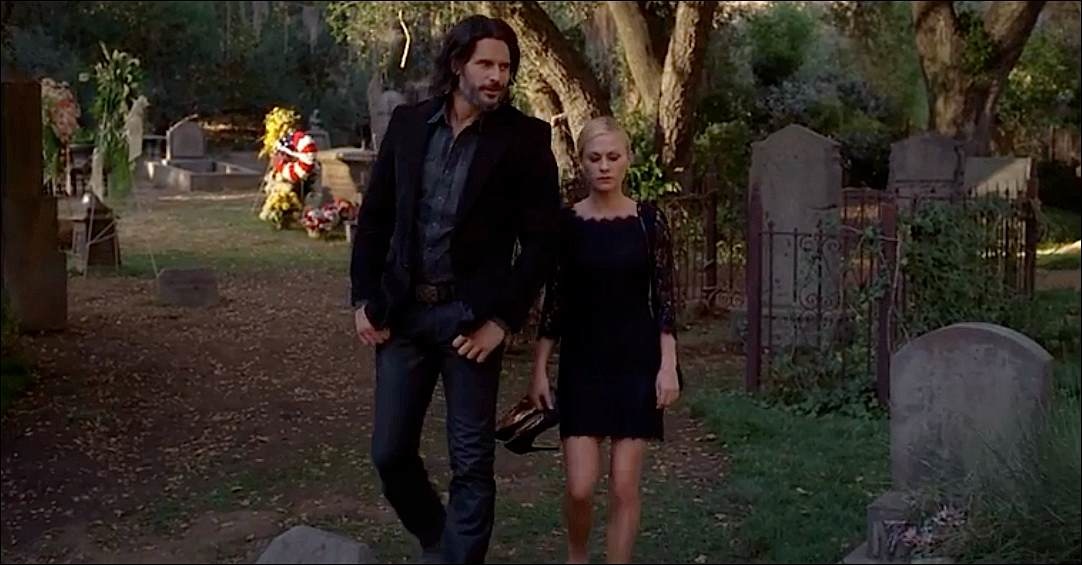 Tonight on True Blood: The Season Finale is "Radioactive" {Live Chat}
|
And suddenly, we're at the end of True Blood season 6. It all comes down to this. Before the season even started, we were told that the action would be taken back to Bon Temps and all the separate storylines would start to intersect. Tonight that comes to fruition as the residents of Bon Temps leave Terry's funeral to find that the vampires freed by Bill are in celebration mode. But not everyone is celebrating – Sookie still has to deal with Warlow, and Bill may find that sacrificing himself for his progeny isn't quite as redemptive as he thought. Plus, where's Eric?
Bill (Stephen Moyer) discovers that salvation comes at a price; Jason (Ryan Kwanten) senses a vampire attraction firsthand. Sookie (Anna Paquin) examines her future with Warlow (Rob Kazinsky), while Bon Temps braces itself when a new crisis threatens both humans and vampires.

Written by Kate Barnow; directed by Scott Winant.
"Radioactive" premieres tonight at 9/8c on HBO.
We will be hosting our final live chat of the season this evening beginning at 8:45/7:45c, so be sure to join us! In the meantime, as we count down the hours, here are some things you may have missed:
Note: While we welcome your thoughts on tonight's finale, we ask that you comply with our comment guidelines. Constructive criticism is a good thing but phrases like "this episode sucked" or "he's so hot" is unhelpful and violates those guidelines. We are after all, a fan site and we still love and support True Blood. Hater comments will be deleted.
Live Chat
Joining us for our weekly live chat? Welcome! We'd love to have you participate, so please set up an account (click Profile below the text box in the chat window*), verify your account, login, and chat with us!
*Some of you have emailed saying you can't find the "profile" link to click. Here's a screencap for you: