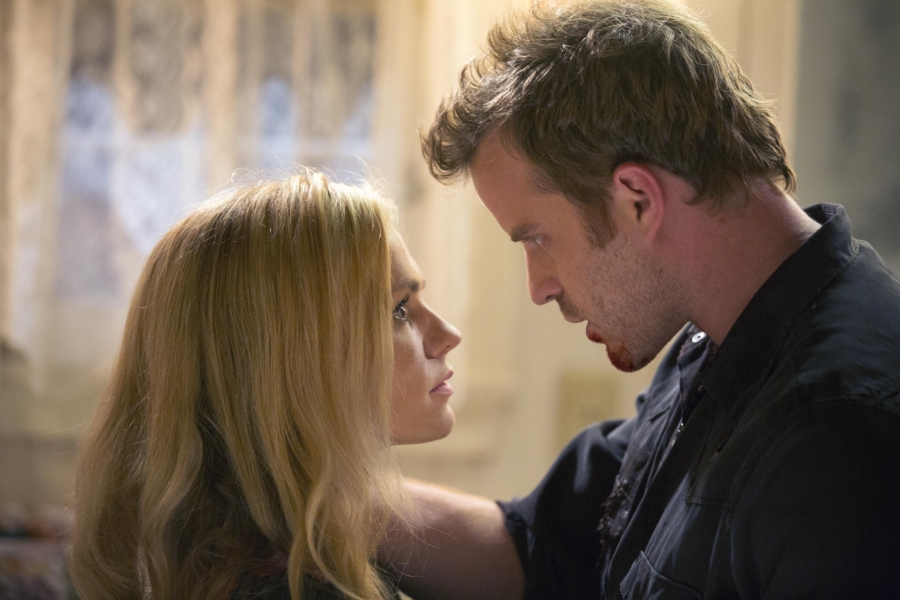 Finale Round Table Discussion
|
Okeee, so the round table discussion is just a tad late this week – sorry about that kids. The good people at TVFanatic and I pick apart the True Blood finale and gave it our overall season grade. See which one of us you agree with!
True Blood Round Table Discussion: Radioactive
What was your favorite scene from the finale?
Leigh: Jason being the one to save his sister and kill Warlow (with Grandpa Niall's help). He's had so many people taken from him and felt helpless so many times. I'm glad he was the one to take down the bad guy and save his sister. Honorable mention: Andy Bellefleur's NY accent when Violet said she and Jason were monogamous. "Dat's some bullshit!"

Chris: The scene where Jessica came to offer her protection to Andy and Adeline, just because it was the most intense moment of the episode. I think I held my breath the entire time until Andy finally put that gun down.

Liz: Jessica talking to Bill and convincing him to go after Sookie. She has had the best role as Billith keeper this season and she's done a great job.
To read the rest of the discussion and find out our scores, head over to TVFanatic.com.