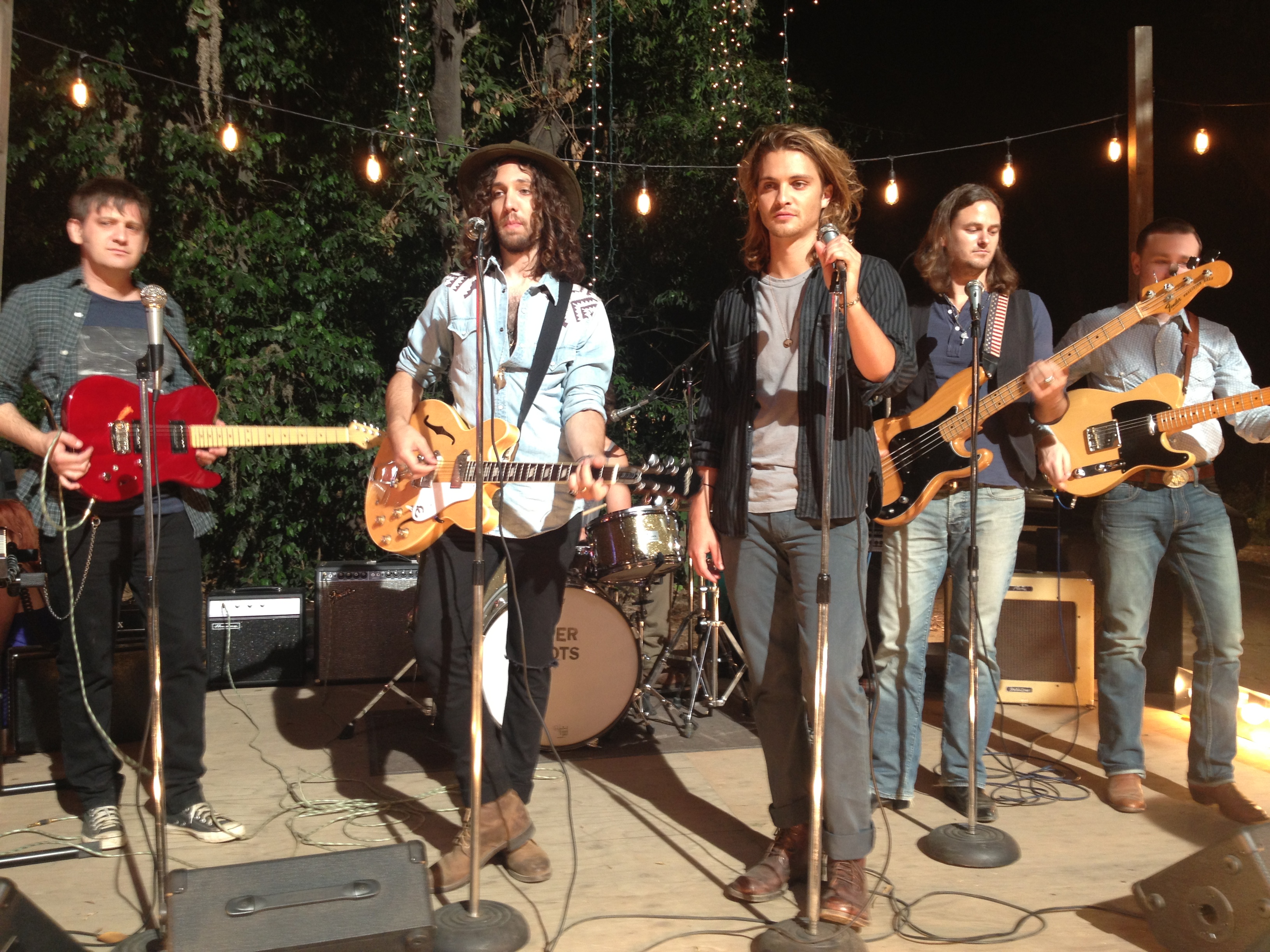 Meet Paper Pilots, Bon Temps' Newest Vampire Band
|
On the True Blood season 6 finale, the residents of Bon Temps gathered at the newly-christened Bellefleur's for some BBQ, dancing, and a live performance by Paper Pilots, fronted by vampire James (Luke Grimes). We caught up with the real Paper Pilots front man, Justin David Bocchieri, to find out more about the band and their experience on True Blood.
Tell us a little about Paper Pilots – who are you? how did you come together? what's your musical creed?
We're an indie pop band based out of Los Angeles, CA. We occupy a musical space between the worlds of contemporary indie pop and classic British rock. I, Justin David Bocchieri, have been writing and developing the band under the name Paper Pilots since 2007. The current line up has been together for 2 years and John Girgus our guitarist co-produced our debut EP release, as well as the upcoming full-length album.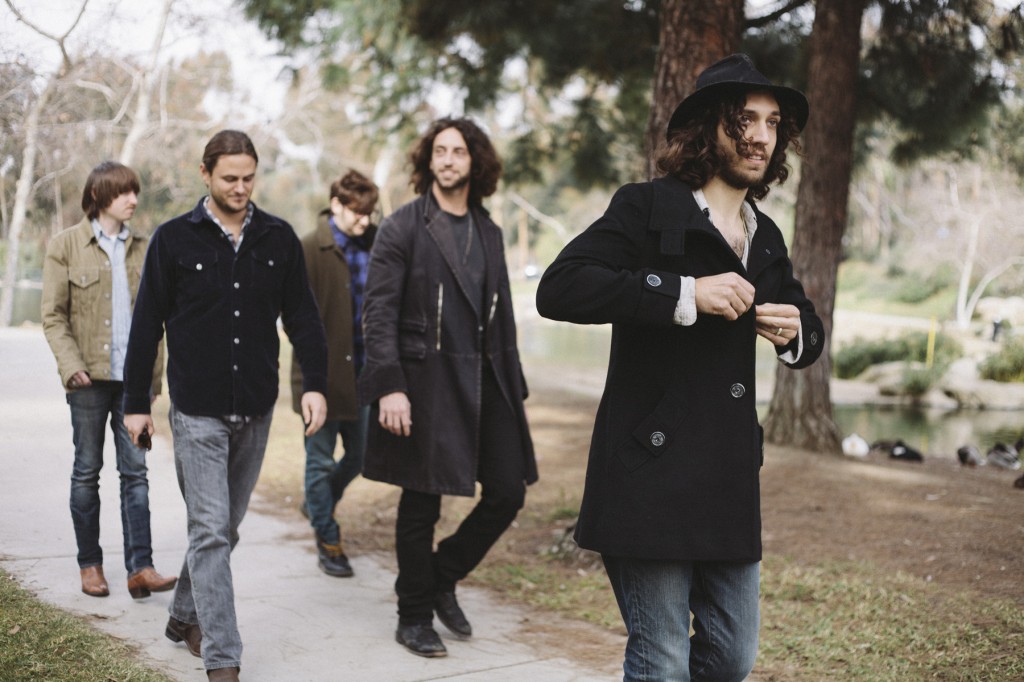 How did the gig on True Blood come about?
We had a cover of The Zombies' "She's Not There" on True Blood Soundtrack Vol. 3 so we were already "on their radar" as it were. My friend Luke Grimes, who plays Vampire James on True Blood, rang me up about the opportunity, saying that the producers were looking for a band with a 60's/70's type sound, but current and relevant, to back him up on the show. He pitched us to the producers and they gave us the thumbs up.
Did you choose which songs to perform or did the producers request certain songs?
John and I both work quite frequently with GO Music and Gary Calamar, the show's music supervisor. Gary acted as the liaison between the producers and ourselves in deciding what material to record. There was talk of us doing a Paper Pilots version of a few different covers. They also had us send over all of our already recorded and released material. In the end, they preferred our originals, as they picked three songs that happened to be tracks 1,2, and 3 from our EP. We took our instrumental tracks and re-vamped them (get it?) with Lukes lead vocals instead of my own.
Talk a little about having Luke Grimes' James be your front man – what was it like working with vampires?
Luke was great. We've been friends for a long time and have played music together in the past. He even once jumped on stage and played drums on "Lacksadaisical" during one of our shows years ago at Crane's Tavern. When it came to recording his vocals, we have very different singing voices. It was really interesting for me as a songwriter to get in the studio with him and hear how he interpreted our songs. We could hear him singing in vampire character. He was such a trooper in the recording booth. We had him belting straight for 10 hours in one of the sessions.
On set, there is a massive amount of waiting around. So after getting dressed up, bloody, and turned into "bandpires", Paper Pilots and Luke, we all hung out for hours on end in my trailer. By the time we got called to the stage it felt like Luke was in the band. We would crack each other up between takes and had a great time with him and all of the cast, particularly Sam Trammell and Deborah Ann Woll. Nelsan Ellis took to the stage and had a laugh with us between takes too. It's a privilege to be immortalized as vampires.
Visit Paper Pilots on their website, check out their EP, and listen them on SoundCloud. Photos courtesy of Paper Pilots.