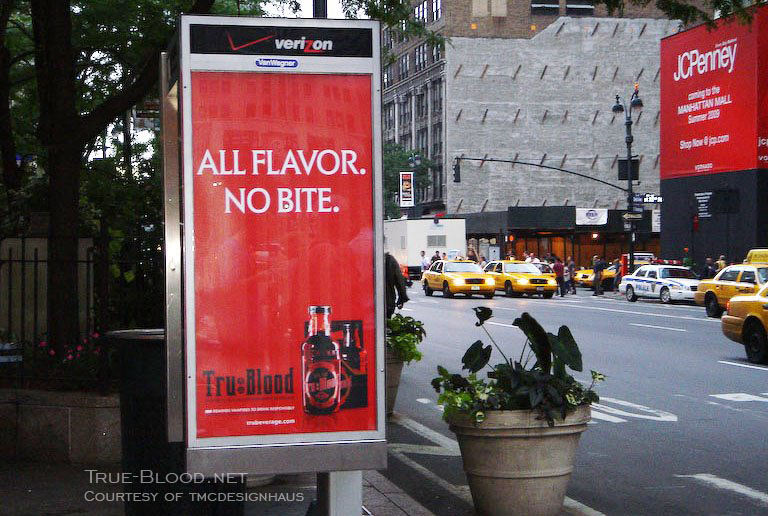 HBO's True Blood Season 1 Campaign Inducted Into Advertising Hall of Fame
|
Do you remember when HBO was advertising a new series debuting back in 2008? The marketing team got creative with ads, PSAs, and websites that targeted vampires, not humans, as they built the foundation of immersing viewers in the world of True Blood that continues five years later. That first season campaign was inducted into the CTAM Hall of Fame at a ceremony in New York City on Tuesday night.
CTAM, the Cable & Telecommunications Association for Marketing, since 1997 has annually honored a notable and influential marketing campaign from cable's recent past by inducting it into the Hall of Fame. The campaign or concept must be at least five years old and have had a positive impact on the company and the industry.
CTAM said of True Blood: "In 2008, HBO introduced a provocative new series that implied vampires live among us. It pushed the envelope on every level and brought supernatural into mainstream. The PSA campaign for the vampire league launched the show and the campaign to a mass audience."
We collected a lot of the posters – photographed out in the wild – in our Gallery back in the day.