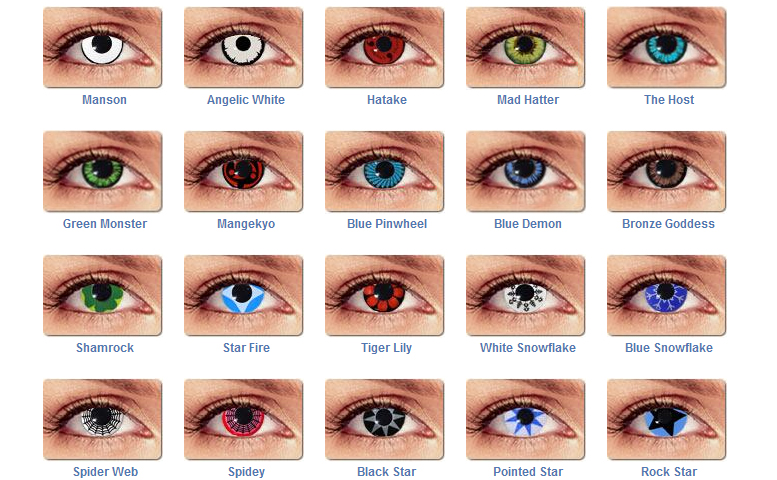 True Blood Halloween: Special Effects Contact Lenses
|
Happy October, Truebies! We know a lot of you love Halloween, and love showing your True Blood spirit as part of the holiday, so every year we share a variety of ideas and products to celebrate.
Debating this year's costume? Wondering how to take it to the next level? You have to check out these special effects contacts from AC Lens.
True Blood vampires don't have "special" eyes, but vampires in a lot of other lore do, as do werewolves, and they have a ton of options to fit those costumes. Or what about when Maryann possessed most of Bon Temps in season 2 – they have solid black lenses, too. I think the ones that glow in the dark are the freakiest. *shiver*
Many of AC Lens' special effects contacts are available in prescription and plano (non-prescription) formats.