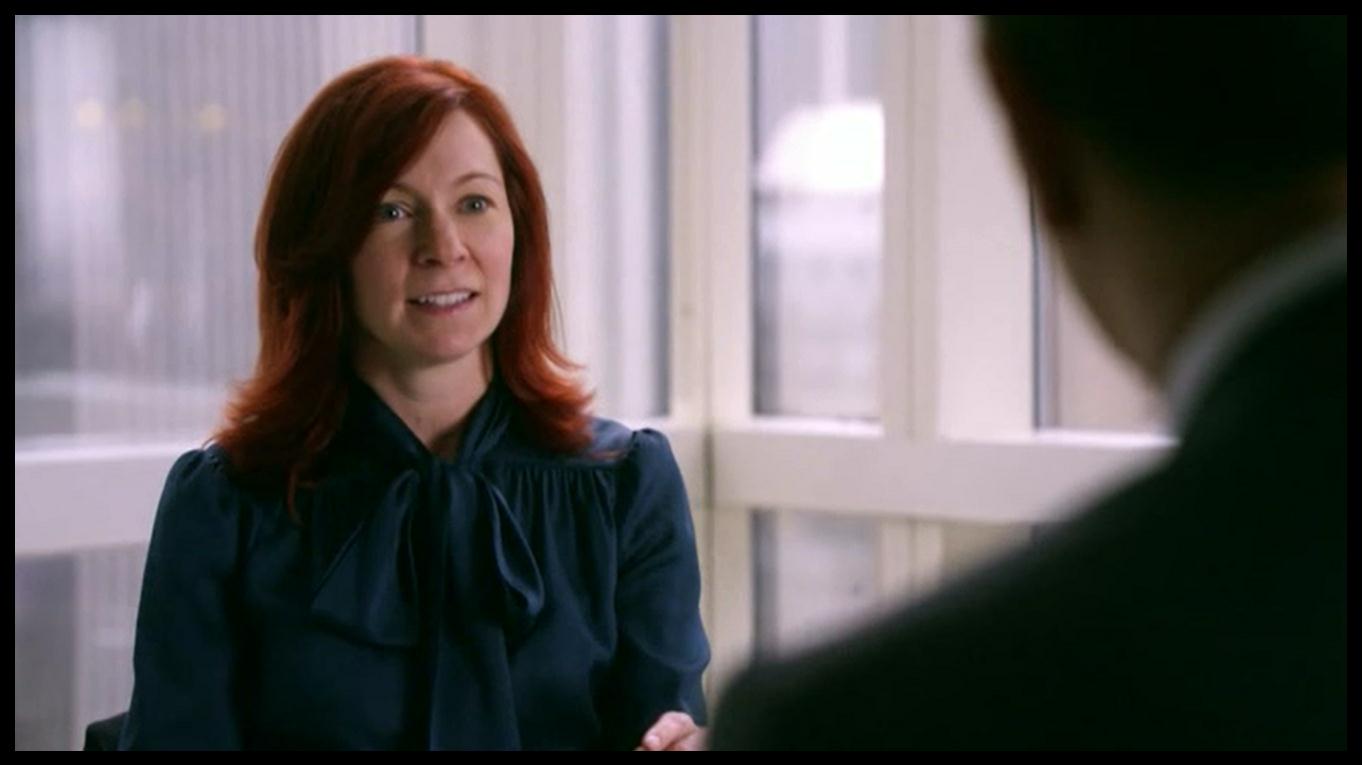 Carrie Preston Returns to THE GOOD WIFE, Talks End of TRUE BLOOD
|
Carrie Preston reprises the role that earned her an Emmy this Sunday when Elsbeth Tascioni returns to The Good Wife. In an interview with The Huffington Post, Carrie talks about what Elsbeth is up to in this episode (treadmill desk! partners suing partners! working with Rita Wilson!) and shares a little about gearing up for the final season of True Blood.
You mentioned "True Blood." Were you surprised by the announcement that it's coming to an end?
No, I wasn't surprised. It was a bittersweet moment because we suspected it was coming. Our contracts were only negotiated for one year. We thought, "Hmm, OK, well maybe they're just going to only do the one year." Normally when you go into re-negotiations you give them at least two. We sort of suspected something might be afoot. The writers felt like they have 10 episodes to really tell a very strong story. We're going to go out on a high instead of stringing it along and keeping something going that maybe wouldn't have been as good if we kept it for an eighth year.

Were you surprised Arlene made it to the end?
I guess you never know because that show, anyone can go at anytime. I think that as they kept gaining supernatural characters, it became more and more important to hang on to some of the human characters. Making the choice to lose Terry was devastating for the show, but also I think it strengthened the relationships of the show again. I think it brought it back to the human elements again. Arlene is very much representative of the human world.