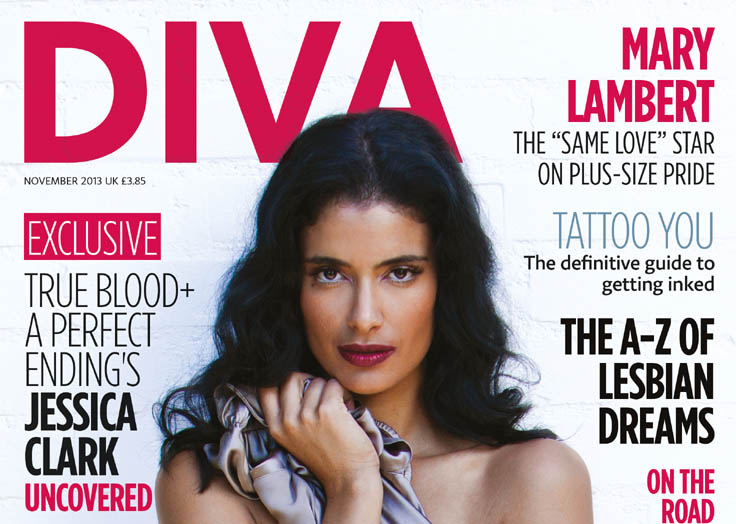 Jessica Clark (Un)Covers DIVA; Talking About 'Primeval and Powerful' Lilith
|
Would you like to get to know Jessica Clark (Lilith) more? In the latest edition of DIVA Magazine, Jessica talks about her own True Blood obsession, Lilith's power and the characters of the show.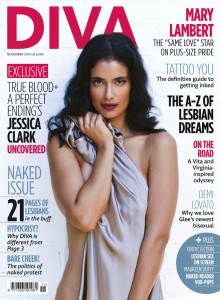 Jessica Clark hit the jackpot early on when she was cast in HBO's popular modern vampire drama, True Blood.

 

"I was a fan of True Blood from the [first] pilot episode. I like Bram Stoker and Interview with The Vampire – of all those supernatural characters I've always responded to the vampires the most. That weird combination of the power – I've always considered them very sexual, sexually voracious."

 

Lilith's nudity:

 

"With Lilith, very little about her nudity is sexual to me. It's primeval and powerful – that raw essence of what it means to be that demi-god, demon, however she's perceived. Yes, it can be titillating because we all like to see naked bodies. But that doesn't seem like its sole purpose."

 

Interpretation:

 

"[True Blood] uses different supernatural species to [represent] different minorities that exist within our real world. They explore what it is to be marginalised or discriminated against, or to be a subculture that's fighting for recognition. I love its basic premise, but it can be interpreted on a number of levels. It can either be a super-sexy vampire soap opera, or a searing commentary on society… it depends on what you're looking for and how you approach it."
To read the full interview, visit www.divadigital.co.uk and download the latest issue.