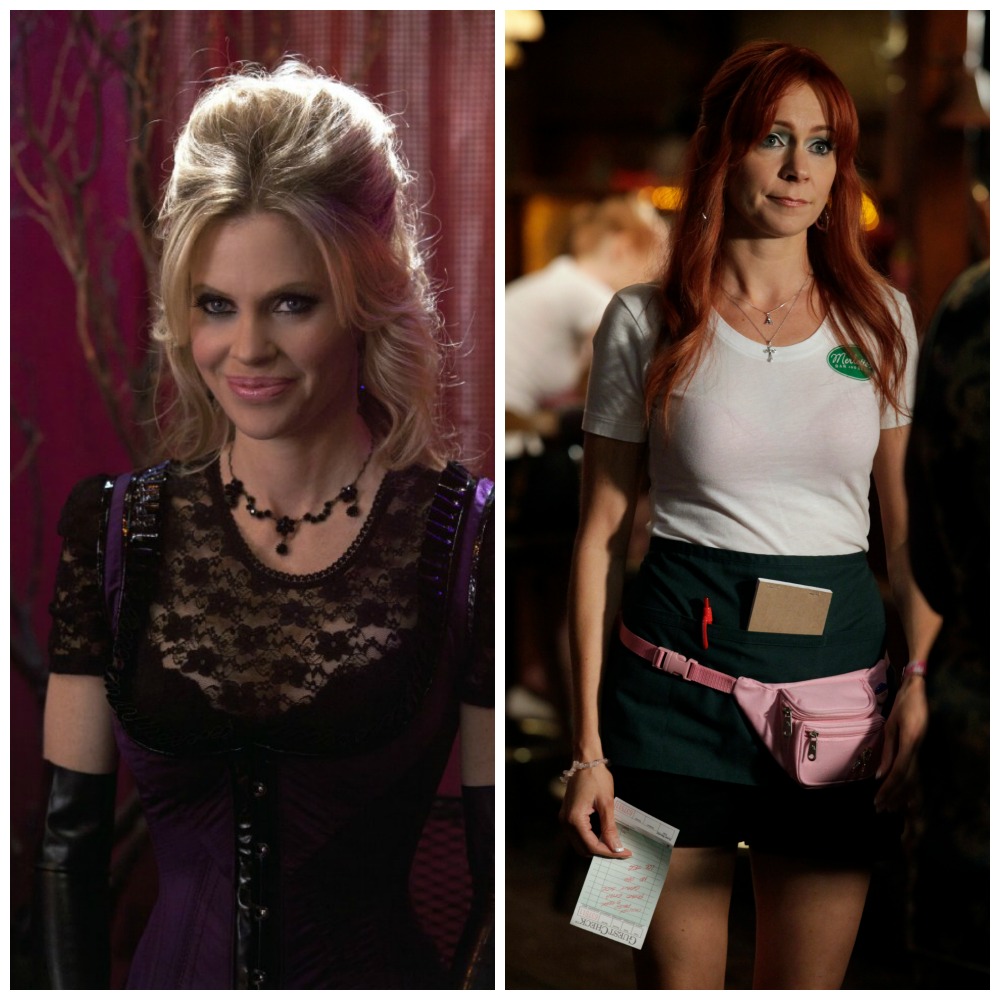 Kristen Bauer van Straten and Carrie Preston Appear on "Why We (heart) Vampires"
|
Watch for Carrie Preston and Kristen Bauer van Straten to appear in an NBC special, "Why We (heart) Vampires", airing this Friday night before Grimm and Dracula. According to this report, the program will include fun interviews and clips from some of our favorite moments in vamp-vision.
Why We (heart) Vampires is hosted by Tamron Hall from NBCUniversal News Group. "From our fascination with vampires to their immortality and super-human powers, Hall will explore why these night stalkers continue to have such an enduring appeal."
Other 'vampire experts' include Anne Rice, "Dracula's" Victoria Smurfit, Cassandra Peterson (Elvira), James Marsters (Buffy the Vampire Slayer) and more.
Watch "Why We (heart) Vampires" on Friday, November 1st, at 8pm ET/PT.