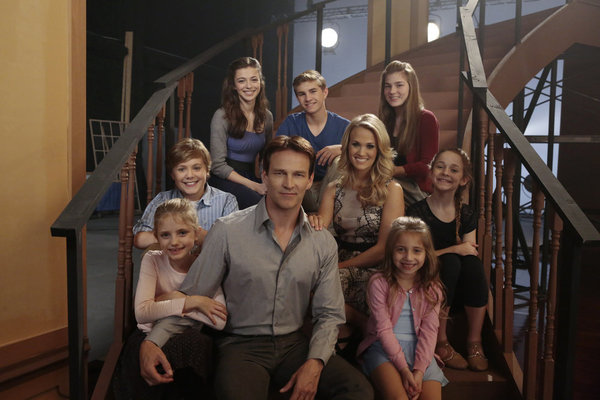 Watch Stephen Moyer In The Sound Of Music Live Tonight!
|
Stephen Moyer is one of our favorite things, so even though we're a little uneasy about letting a new version of The Sound of Music into our lives, we are looking forward to seeing him on stage as Captain Von Trapp. The live broadcast of NBC's musical remake – they've been careful to remind us that they're remaking the stage play, not the movie musical – airs tonight at 8/7c.
While you wait for the magic hour to arrive, did you know that the official cast recording is now available on iTunes?