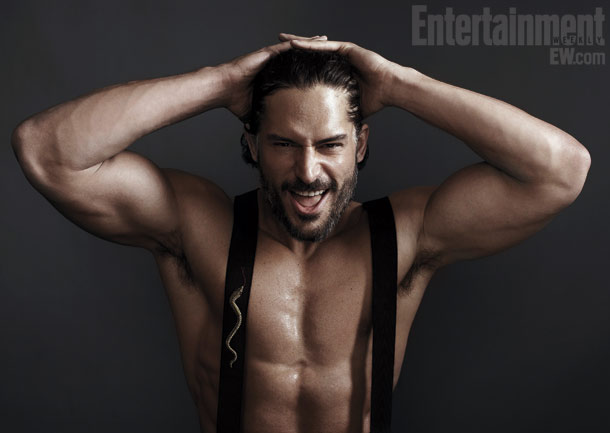 THROWBACK THURSDAY: CUP OF JOE ANYONE?
|
It's the last Throwback Thursday of the year Truebies so I wanted to heat things up a bit to close out 2013. Nothing warms me up more than sexy Joe Manganiello! This Throwback Thursday picture is from the first time I met Joe at the Eyecon True Blood Convention in 2010. He was so nice and spent a lot of time talking with fans (and taking pics). I was so excited to meet him, but since I'm only 5 feet tall we had some challenges taking the picture. He is actually kneeling down a bit and he lifted me up some so my head wouldn't be cut off in this picture. Thanks for being so thoughtful Joe! This is one of my favorite pictures!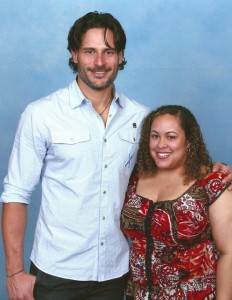 Have a fangtastic New Year Truebies! Bring on 2014!