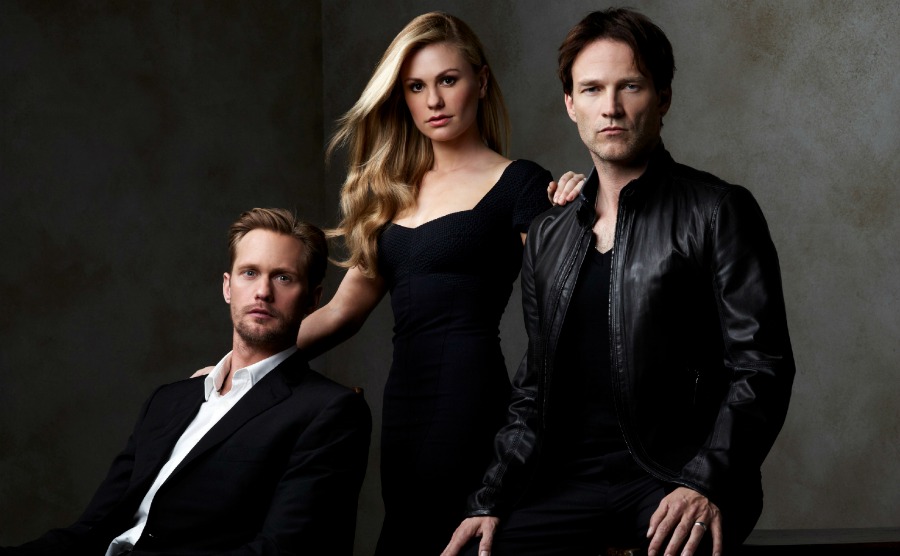 Is a True Blood Movie on the Horizon? {UPDATED}
|
At the Fort Lauderdale International Film Festival last fall, Stephen Moyer walked the red carpet for Free Ride, an independent film starring Anna Paquin which he and Anna co-produced. In an interview with The Examiner that was just posted this week, he appears to hint that a True Blood movie is possible for as early as 2016.
The audio from the interview is difficult to hear clearly, but fortunately the interviewer provided a transcript. Here's that segment:
HBO announced that the next season is going to be the last season of "True Blood". So what are fans supposed to do in the summer of 2015?
What are you going to do in the summer of 2015? I'm not sure about the summer of 2015, but if things go the way I'm hoping there will be something to watch in the summer of 2016. We'll have an announcement about that… soonish.
The interviewer assumes Stephen's announcement refers to a True Blood movie, and it certainly sounds like it from the context, but he could also be referring to some of those projects he and Anna have been wanting to pursue once True Blood ends. Let's just hope "soonish" is code for "in the next week" before our curiosity gets the better of us!
Updated 01.10.14: HBO has issued a statement that there is "nothing at all to confirm" regarding a True Blood movie. That could mean they aren't ready to announce it or there aren't plans for a movie. Either way, it gave us something else to chew over for a few days.
Attached: photos of Stephen Moyer and Anna Paquin during the press call for Free Ride in December.