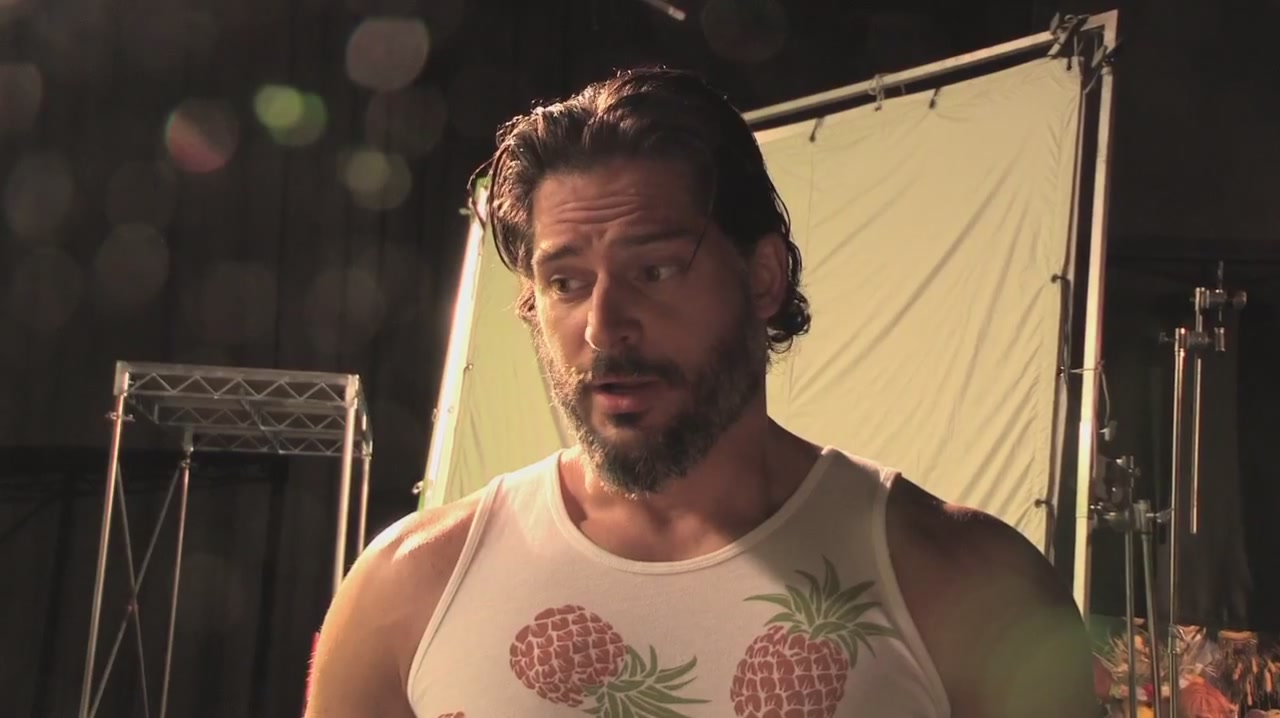 Watch Joe Manganiello in 'Neil's Puppet Dreams'
|
Ever wanted to see Joe Manganiello on a surfboard wearing a tank top covered with pineapples? Of course you have! Check out Joe when he shows up in Neil Patrick Harris's dream, on his way to David Burtka's dream, in the web series Neil's Puppet Dreams.
The official description of DAVID BURTKA'S DREAM BUMP is as follows: "Welcome to the brain of one of the sickest puppeteers ever encountered – Neil Patrick Harris. In this episode, Neil is faced with the discovery that some dreams are just better than his."
There are puppets and giant crabs and drag queens and a desert and…look, it's kind of hard to describe. You should just watch it yourself.
For more videos from Harris and Burtka, check out The Nerdist Youtube channel here.